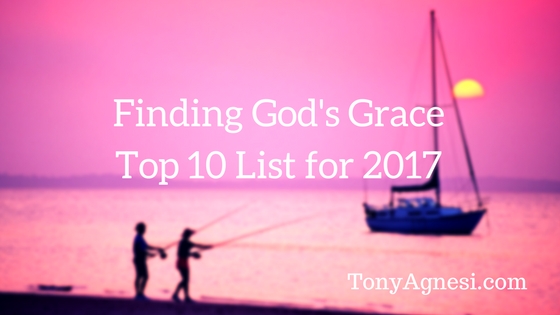 2017 was another wonderful year for TonyAgnesi.com and the Finding God's Grace in Everyday Life blog.  We completed our 5th year and have a catalog of over 250 stories and 176 podcasts with more on the way in 2018.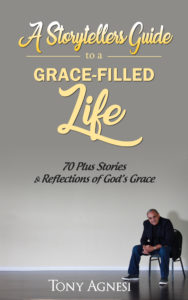 A Storytellers Guide to a Grace-Filled Life was finally published!  It was a long journey and it took suspending my blog last summer, but the book is selling well in paperback and on Kindle.  An audio version of the book will be available through Audible an Amazon company in late January and the book should be available in bookstores in mid-January.  We are planning a Spanish language version mid-year.
My second book, Making It through Hard Times; A Storytellers Guide is almost completed.  We are planning a release in May/June of 2018.
In 2017, I am honored to have had several articles published in Shalom Tidings Magazine a wonderful bi-monthly Christian magazine from Shalom Media.  Look for me in 2018
And, I was been honored to be featured as a monthly guest on Spirit in the Morning with my friend Gary Zimak on Holy Spirit Radio in Philadelphia.
Here are the top 10 stories from 2017:
Here are the top 10 Podcasts from 2017:
Thank you all so much. A toast to a healthy and happy 2018, overflowing with God's amazing grace!
A Storytellers Guide to a Grace-Filled life is available at Amazon.com in both trade paperback and Kindle editions.
Click on the picture below to link to Amazon.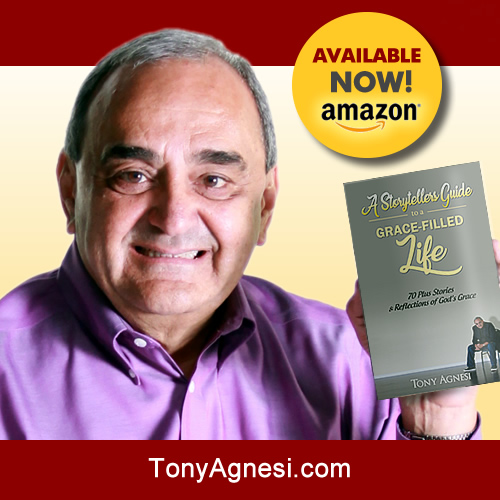 Copyright secured by Digiprove © 2017 Tony Agnesi