Podcast: Play in new window | Download
Subscribe: Apple Podcasts | Android | RSS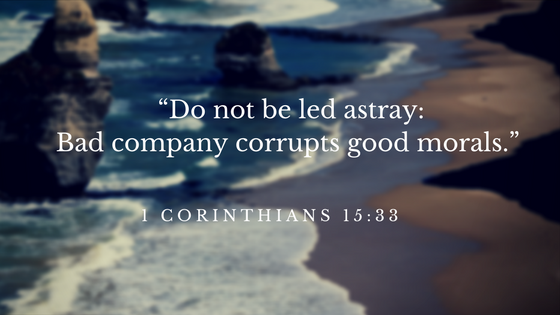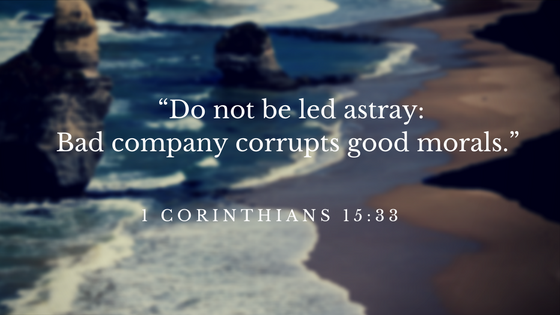 My dad had a simple philosophy; "you are who you hang out with!"  He would argue that if you hung out with complainers, you became a complainer.  If you hung out with drinkers, you would become a drinker.  If your friends did drugs, eventually you would too. In this podcast Tony discusses Bad Company.
Scripture: "Do not be led astray: Bad company corrupts good morals."  1 Corrinthians 15:33
Reflections: Do you agree with my dad's philosophy?  Having good positive friends gives you the best chance to succeed? Do you agree?
Listen at  iTunes-To subscribe and listen via your iPhone or iPad, click here.

Listen to the podcasts on your Stitcher app for iPhone or Android devices.  It's like Pandora for talk shows.  To listen, Click Here.

The podcast is also available at TuneIn an aggregator of radio stations all over the world.  They also have podcasts and the Finding God's Grace Podcast has recently been added.  You can subscribe by clicking here.

For those of you who would rather subscribe by RSS feed, you can access the feed by clicking here.

Copyright secured by Digiprove © 2017 Tony Agnesi