PRESS RELEASE
For Immediate Release
Monday, January 29, 2018
A Storytellers Guide to a Grace-Filled Life
(Wadsworth, OH) Wadsworth resident Tony Agnesi has just published his first book, A Storytellers Guide to a Grace-Filled Life. The book is a collection of over 70 short inspirational stories each with a Bible-based moral.  The stories include the relatable scripture verses and are followed by a few questions for reflection or discussion.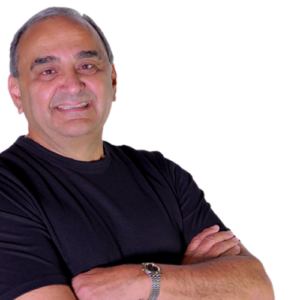 "Since 2012, I have written over 250 stories for my blog at TonyAgnesi.com.  We have rewritten 73 of these stories for A Storytellers Guide to a Grace-Filled Life," said Agnesi.  "It is my hope that the stories will not only inspire the reader but help them to recall their personal stories and the people that have touched them, as well."
Tony is an inspirational storyteller, author and blogger. His Sunday blog and Wednesday podcast have an International audience.  In 2015, Tony was a finalist for the 15th Annual Weblog Awards, "The Bloggy's." His blog ranked in the top three internationally in the Religion/Spirituality category. He is a member of the Catholic Writers Guild and the Radio and Television Hall of Fame.  Tony is a frequent guest on Catholic radio and is a contributor to Shalom Tidings magazine.
 Tony, 68, and his wife of 44 years Diane, are long time Wadsworth residents and members of Sacred Heart Catholic Church. They have two adult sons, a beautiful daughter-in-law, and two grandsons, Nico and Luca.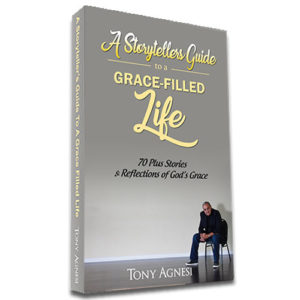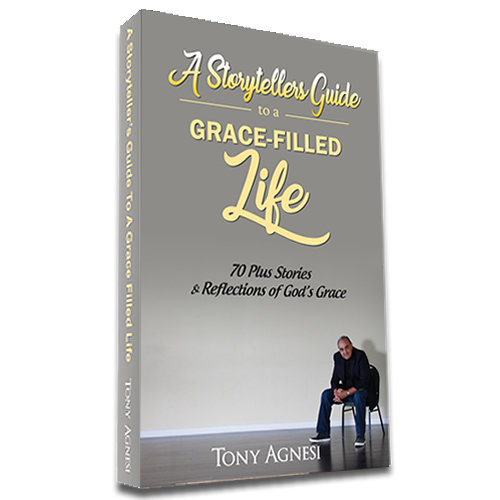 A Storytellers Guide to a Grace-Filled Life is published by Virtu Press and available in both paperback and Kindle editions at Amazon.com, and in paperback at BarnesandNoble.com. It is also available through Tony's web site at TonyAgnesi.com. The book will be available at local bookstores in early February.
Review copies are available on request.
Tony is also available for interviews, talks and book signings.  For more information on Tony or his book, A Storytellers Guide to a Grace-Filled Life, contact Tony at tony@tonyagnesi.com.