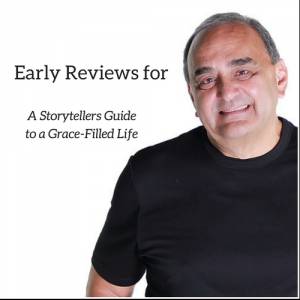 After a month, A Storytellers Guide to a Grace-Filled Life is getting some wonderful reviews.  I am humbled by the thoughtful words and comments from readers.  Here is a sample of the comments:
I read this book on New Year's Day and felt like it was the best way to start the New Year. Tony's stories ping the heartstrings and he gives no-nonsense tips on how to lead a grace-filled life. Read about the man who in response to "how are you" responds "I am blessed." Isn't that just the best way to respond to such a question, instead of "fine, thank you?" I think Tony has discovered the secret to how we can have joy. Who wouldn't that, I wonder. —Connie Ebaugh
If you want a gentle, stirring book of stories and Scripture, I strongly recommend it. Tony Agnesi shows tremendous empathy and sensitivity in each reflection, offering the reader to grow in holiness. The personal stories are funny and profound. Look for God in all. I appreciate the questions at the end of each reflection. — Kindle Anonymous Reviewer
Great story telling 😐 — Ken Thom
I read it every morning! Then I Journal. Gets me ready for my day! Thank you Tony!!! — Pam Cipiti Chatelain
Almost done with mine Tony and I must tell you how much I have enjoyed reading it. It calms me down and I feel so good after reading a few pages. Thank you for writing it. I am a Presbyterian by faith but anyone who believes in God will appreciate your take on life. Love your family stories as well. — Nikki Cozart
Outstanding book, truly inspiring!! — Charlotte Hutchinson
A must read! Tony is a friend and a wonderful caring person with a great sense of humor. This book will warm your heart and soul. — Jennie Del Greco-Thewlis
Wonderful read! — Robi Holt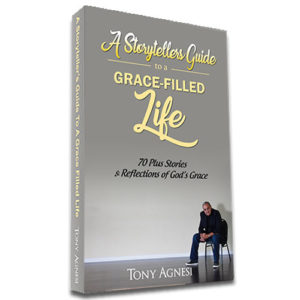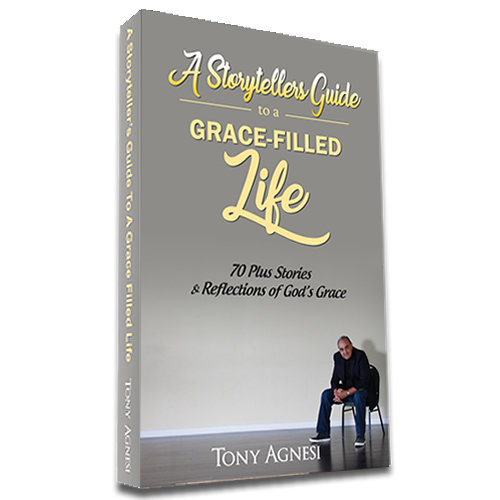 If you haven't purchased a copy yet, we are offering an AUTOGRAPHED COPY with FREE DOMESTIC SHIPPING (media rate) for a limited time.  Click here for details.

Copyright secured by Digiprove © 2018 Tony Agnesi