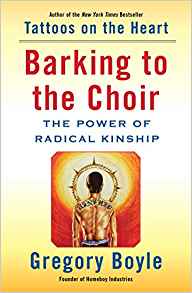 "If we have no peace, it is because we have forgotten that we belong to each other." — St. Mother Teresa of Calcutta
Over the holidays I had the pleasure of reading Father Gregory Boyle's new book, Barking to the Choir; the Power of Radical Kinship. I enjoyed it so much that I went back and reread his first book Tattoos of the Heart, as well.
Father Greg is the founder of Homeboy Industries in Los Angeles.  Homeboy is the largest gang intervention program in the world. The book invites us to find kinship with one another and to convince us of our own goodness.  In Barking to the Choir, there is no "us and them" only us.
Father Greg, in both books, speaks of meeting people on the margins; the incarcerated, drug addicted, homeless, mentally challenged, physically handicapped, and the poor, as equals.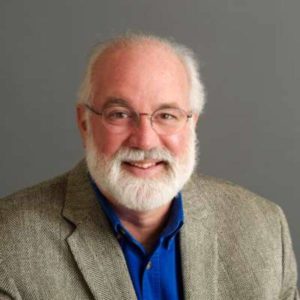 Only through this radical kinship has Homeboy Industries been able to become the model for gang intervention programs throughout the United States.
The book is filled with wonderful stories from this master storyteller.  Some are funny, others sad. But each story reinforces the notion that only through kinship and being non-judgmental can we help return people to themselves; the person that God intended them to be.
If you minister to any group of people on the margins, then this book is a must read.  You will be inspired, challenged and a better person for having read this must read book. Father Greg is donating all of the net proceeds from this book to Homeboy Industries.
I highly recommend, Barking to the Choir; the Power of Radical Kinship. It is a book I will return to for many years to come.
Available at Amazon.com: Barking to the Choir; the Power of Radical Kinship by Father Gregory Boyle, Simon & Schuster, (November 2017)
Available autographed at Homeboy Industries: Barking to the Choir; the Power of Radical Kinship by Father Gregory Boyle, Simon & Schuster, (November 2017)

Copyright secured by Digiprove © 2018 Tony Agnesi