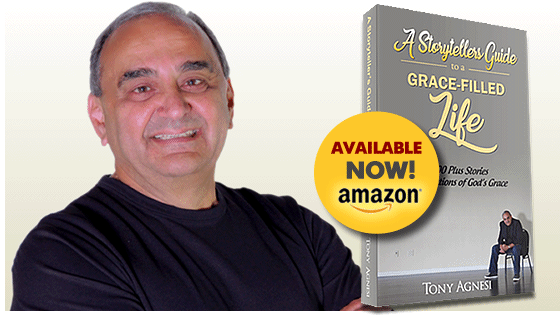 For those of you who have been trying to order A Storytellers Guide to a Grace-Filled life and it was out of stock, it is back available at Amazon.com in both trade paperback and Kindle editions.  Sorry for the inconvenience, but if you order now you can have it for Christmas.  Thank you for your patience.
Here are the links for the book and Kindle:
The Book: Click Here.
The Kindle: Click Here.

Copyright secured by Digiprove © 2017 Tony Agnesi