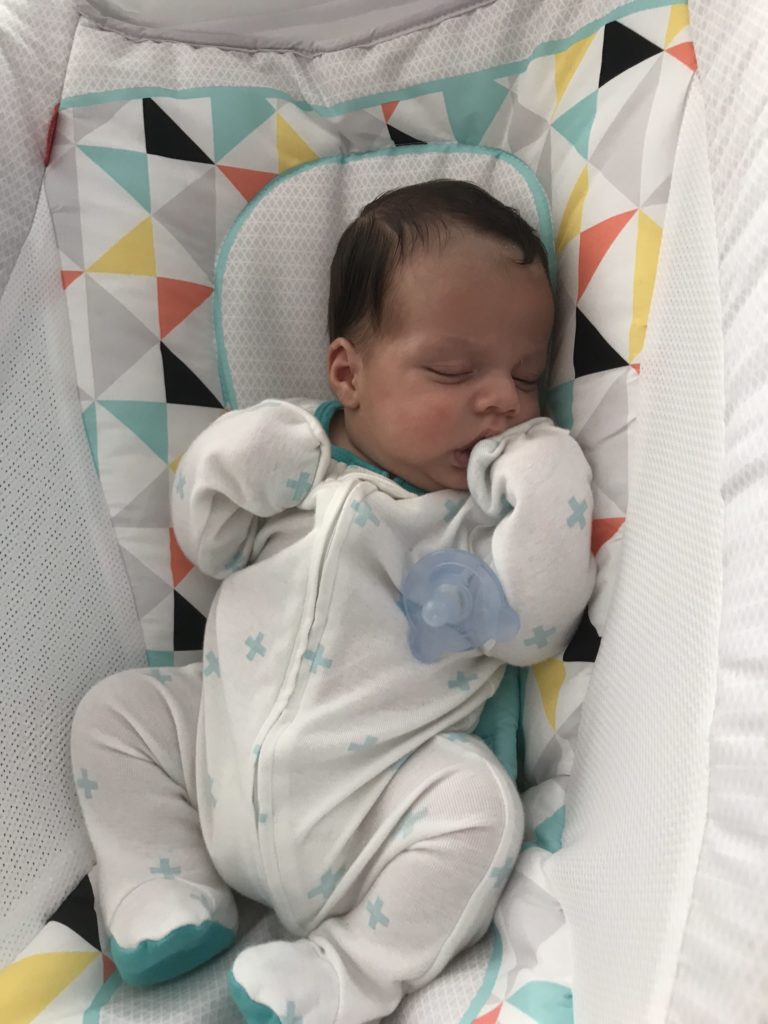 Today I held my grandson Luca. Not just for a few minutes but for over an hour. He was having a tough time sleeping with stomach gas and the only thing that kept him from tears was being held.
As we sat and rocked on the chair in his big brothers room, I looked deeply into his face. Luca was totally vulnerable, totaling trusting, totally dependent, and yet at peace.
As time passed, I could feel our heartbeats in sync, our breathing perfectly matched and I began to realize what the Bible said was true. To enter heaven we must be like little children.
We must be totally vulnerable, totally trusting, and totally dependent on God to get us through anything obstacle in our path, just like little Luca.
Earlier this week, following the release of my new book, I had an anxiety attack while driving to my office. Anxious about books sales, about whether the book is good enough, about my worthiness as an author.
I called an author friend Ginny and asked her if she could play shrink for a anxious author with too many doubts. One by one she allayed my fears and her message never changed.
"Trust in God," she said. "We must be like children."
It's amazing the lessons we can learn from little ones. Whether we are over 60 years old or barely 60 days, going it alone is not the best option.
Giving our problems and our anxieties to our Lord is what Jesus asks of each of us. Imagine what we can learn from anew born baby.
Here are a few thoughts that might help.
1. Put your trust in God. Only by surrendering to God and placing our burdens in his hands can we eliminate the anxiety that comes from going it alone.
2. Replace negative thoughts with positive ones.
"Trust in the LORD with all your heart, on your own intelligence do not rely; In all your ways be mindful of him and he will make straight your paths." —Proverbs 3:5-6
3. Be Patient. Our timetable might not be His.
That hour was probably to most relaxed, refreshing and rejuvenating time I have spent in the recent past. Thanks Luca!
Jesus I trust in you.
My new book, A Storytellers Guide to a Grace-Filled Life in available now in paperback and kindle editions at Amazon.com.

Copyright secured by Digiprove © 2017 Tony Agnesi