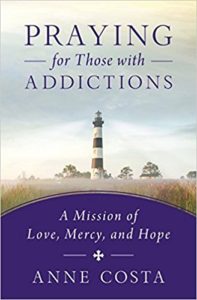 In my 12 years of jail ministry I have seen a shift in the jail population from marijuana and alcohol abusers to nearly 80% heroin users many of the remaining 20% are using meth and cocaine.
We have a heroin epidemic in our country and families are facing these issues with their husbands, wives and children.  Almost every family in America has been touched by someone with an addiction.
Dealing with an addicted family member is hard work.  It takes counselling, detox treatments and unwavering support.
That is why Praying for Those with Addictions, A Mission of Love, Mercy, and Hope by Anne Costa is a blessing for those dealing with addiction.
Costa begins with her own story and takes us through all of the feelings that are experienced. Questions like, "God, where are you?"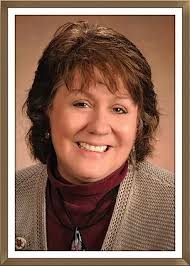 She takes the reader on a week by week journey with reflections and prayer. From having the courage to change, taking it one day at a time, letting go and keeping the faith, Costa takes you by the hand and aids your journey to sobriety for yourself or your loved one.
I highly recommend, Praying for Those with Addictions, A Mission of Love, Mercy, and Hope, by Anne Costa, Word Among Us Press.
Recovery from addiction is a difficult and daunting task, but recovery is possible.  Costa's book will help us along the way as we wait and hope for healing.
About the Author: Anne Costa is a spiritual coach, motivational speaker, and the founder of Veronica Ministries, an apostolate to promote the culture of life. She hosted the radio show "A Servant's Heart," which aired on a local New York Christian station. Anne is director of development for a nonprofit organization, and lives in Baldwinsville, New York, with her husband and daughter.
Available at: Amazon: Praying for Those with Addictions, A Mission of Love, Mercy, and Hope, by Anne Costa, Word Among Us Press, (August 2016)
Also available from Word Among Us: Praying for Those with Addictions, A Mission of Love, Mercy, and Hope, by Anne Costa, Word Among Us Press, (August 2016)

Copyright secured by Digiprove © 2017 Tony Agnesi