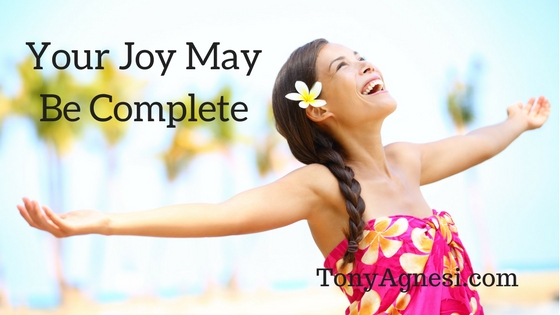 "As the Father loves me, so I also love you. Remain in my love. If you keep my commandments, you will remain in my love, just as I have kept my Father's commandments and remain in his love. I have told you this so that my joy may be in you and your joy may be complete." John 15:9-11
Joy, the second fruit of the spirit from Galatians 5:22, a word used over 100 times in the old and new testaments, but what is it? What is joy?
Ask most people and they will say that it is happiness; but a true Christian understanding of joy goes beyond happiness.
It's deeper, it's from within, and it isn't dependent on circumstances or good fortune. It's not a fleeting feeling that is here when good things happen and leaves when we are in distress.
Joy, true joy, is a gift. It is a gift from God to those who belong to him.
It is an abiding sense that God is in control and no matter what happens we have His promise of salvation and eternal life. Have you ever noticed that as your relationship with Jesus increases so does your joy? God wants us to be joyful and His joy is there for the asking.
It is a gift that grows out of faith, gratitude, grace and love, the delight in being alive
He not only wants us to be joyful, but to delight in the joy of others as well.
"May the God of hope fill you with all joy and peace in believing, so that you may abound in hope by the power of the holy Spirit."  Romans 15:11
There is an old adage that the Dominican sisters would share with me. They would spell the word, J-O-Y and then would offer, J-Jesus, O-Others, Y-Yourself, in that order! If you want to be joyful put Jesus first, others second and yourself last.
As a adult, I have learned that this is the formula for servant leadership. Bringing joy to others fuels our joy as well. As we serve others, God will always keep our joy "tank" on full! It is His gift to us.
Want joy? Ask for it! Pray for it! Strengthen your relationship with Jesus, read scripture, and serve others!
And the second fruit of the Holy Spirit is JOY, so that Jesus' joy may be in you and your joy may be complete.
Be joyful my friend, it is a gift from God for each of us.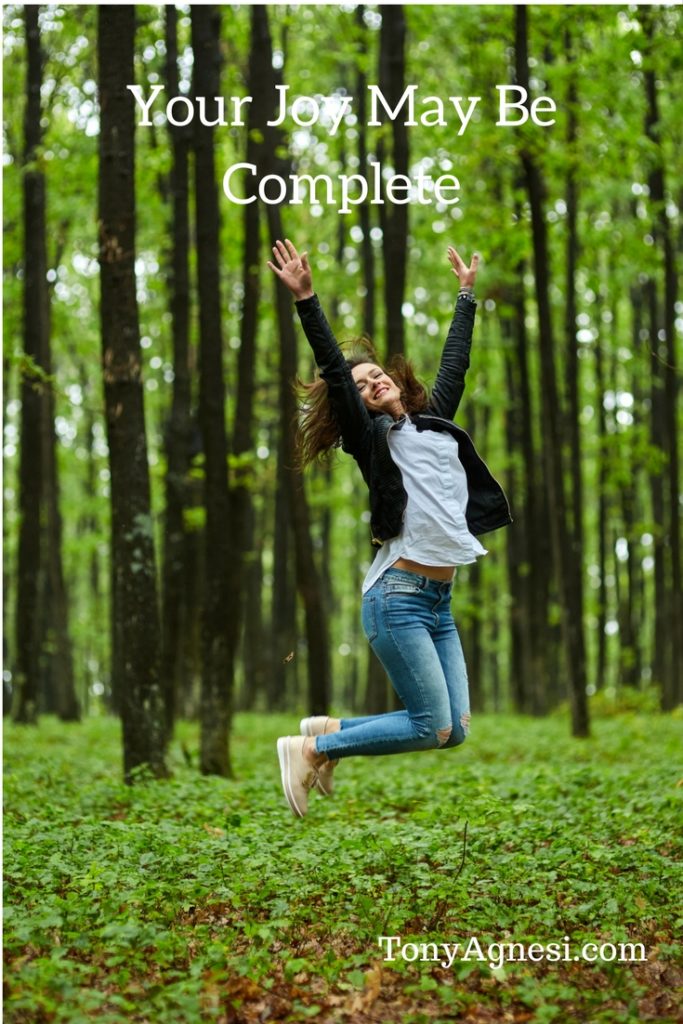 If you enjoyed this story, you can have  Tony's latest story delivered to your email every week, and not miss a single one.  Simply subscribe by clicking here. You will be sent an e-mail to verify your subscription.  Just click on the link and you're all set.
Thank you for sharing my stories with your family and friends.  Below are links to share on your social media sites.

Copyright secured by Digiprove © 2017 Tony Agnesi