Podcast: Play in new window | Download
Subscribe: Apple Podcasts | Android | RSS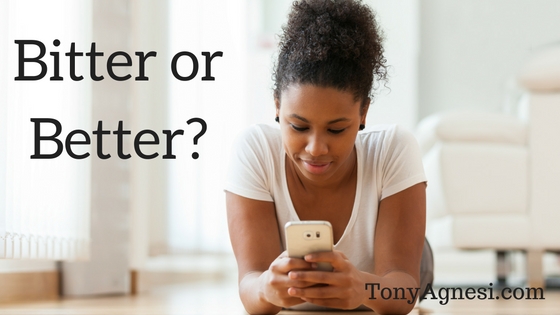 Everyone at some time in our lives will face bitterness.  The death of a loved one, a divorce, sickness, job loss, or a betrayal can rock your very being and send you into a pit of bitterness, self-pity and defeat. In this podcast, Tony discusses getting bitter or getting better.
Quote: "You either get bitter or better. It's that simple.  You either take what has been dealt to you and allow it to make you a better person, or you allow it to tear you down.  The choice does not belong to fate, it belongs to you."  —Josh Shipp
Scripture: "Hatred stirs up disputes, but love covers all offenses." —Proverbs 10:12
Reflections:  What steps do you take to shed bitterness and get better emotionally?  Have you been going through life bitter and angry?  Have events of the past clouded your hope for a bright future?  Do you find it difficult to even get up in the morning?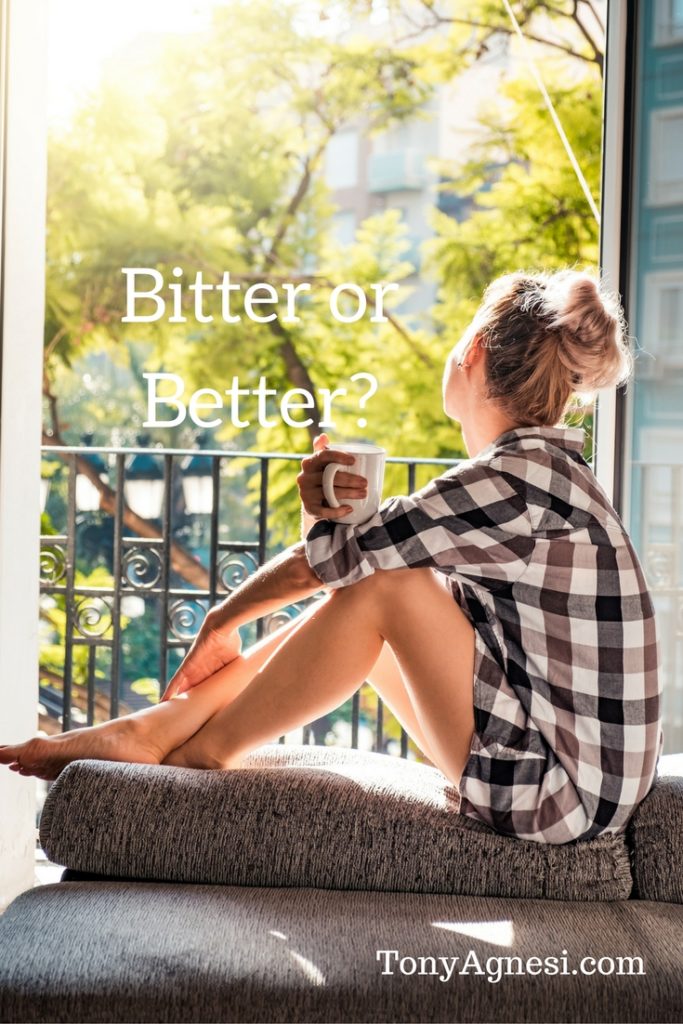 Listen at  iTunes-To subscribe and listen via your iPhone or iPad, click here.

Listen to the podcasts on your Stitcher app for iPhone or Android devices.  It's like Pandora for talk shows.  To listen, Click Here.

The podcast is also available at TuneIn an aggregator of radio stations all over the world.  They also have podcasts and the Finding God's Grace Podcast has recently been added.  You can subscribe by clicking here.

For those of you who would rather subscribe by RSS feed, you can access the feed by clicking here.

Copyright secured by Digiprove © 2017 Tony Agnesi