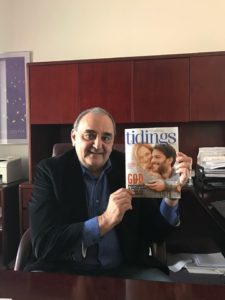 My thanks to Shalom Tidings magazine for including my article, I'm All In, in the February-March issue.  Shalom Tidings is an outstanding Charismatic Catholic publication featuring great Catholic writing by people like Alan Scott, Strahlen Grace, Jerome Kiley, David Torkington and many, many others.
To subscribe, please follow the link here.
You can follow Shalom Tidings on Facebook at Shalom Tidings.

Copyright secured by Digiprove © 2017 Tony Agnesi