Podcast: Play in new window | Download
Subscribe: Apple Podcasts | Android | RSS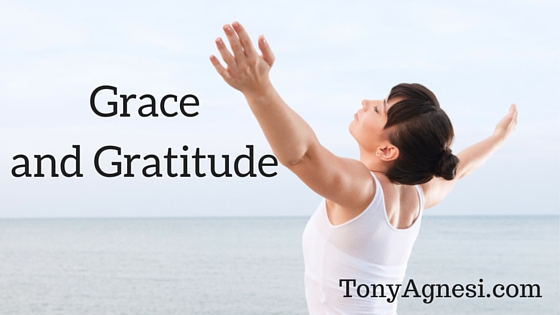 Gratitude and grace, they just seem to go together.  Both derived from the Latin word gratis, gratitude is our response to grace.  When someone does something unexpected for us we express our thanks with gratitude, but if we have a grateful attitude, we say thank you even when things are expected. In this podcast Tony discusses Grace and Gratitude.
Scripture: "Everything indeed is for you, so that the grace bestowed in abundance on more and more people may cause the thanksgiving to overflow for the glory of God."   –2 Corinthians 4:15
"All good giving and every perfect gift is from above, coming down from the Father of lights, with whom there is no alteration or shadow caused by change." — James 1:17
Quote: "Gratitude is the healthiest of all human emotions. The more you express gratitude for what you have, the more likely you will have even more to express gratitude for."  –Zig Ziglar
"Celebrate what you want to see more of," –Tom Peters.
Reflections: Do you see the connection between Grace and Gratitude?  What can you do to have an attitude of gratitude? What are you grateful for?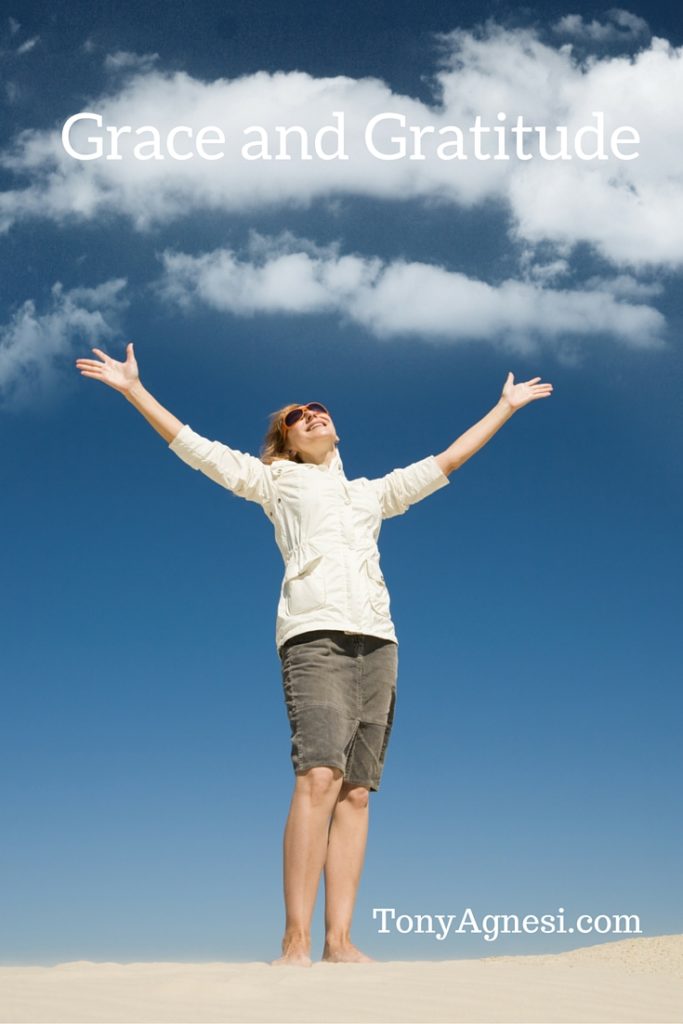 Listen at  iTunes-To subscribe and listen via your iPhone or iPad, click here.

Listen to the podcasts on your Stitcher app for iPhone or Android devices.  It's like Pandora for talk shows.  To listen, Click Here.

The podcast is also available at TuneIn an aggregator of radio stations all over the world.  They also have podcasts and the Finding God's Grace Podcast has recently been added.  You can subscribe by clicking here.

For those of you who would rather subscribe by RSS feed, you can access the feed by clicking here.

Copyright secured by Digiprove © 2017 Tony Agnesi