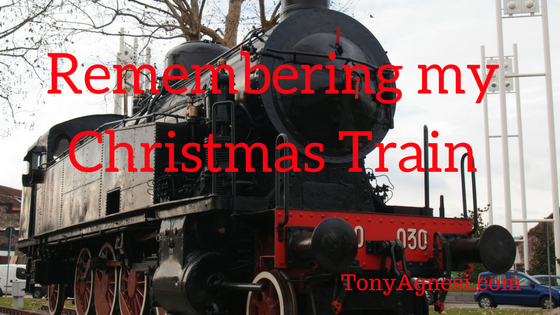 "Amen, I say to you, unless you turn and become like children, you will not enter the kingdom of heaven. Whoever humbles himself like this child is the greatest in the kingdom of heaven. And whoever receives one child such as this in my name receives me."  Matthew 18:3-5
One of my oldest childhood Christmas memories was when I was six years old.  It is a story reinforced by an annual retelling by my parents. All I wanted for Christmas was a Lionel Train set that I had been admiring in the 1954 Lionel catalog.  And on Christmas morning, there it was! It was under the tree along with other toys and the obligatory socks and underwear.
Before I could open the box my parents sat me down. They told me that a neighbor boy's father had been laid off and he couldn't afford presents for my friend. Wouldn't it be nice if I gave up one of my toys, so that my young friend would have something under his Christmas tree?
Quite a load to drop on a six-year old!  I thought it was a good idea and I figured I could go a while longer with the socks and underwear I had.
"What should I do?" I asked.  My dad responded, "Think about what gift would make him the happiest and give him that one."
After a long pause, a few choked back tears, I decided that it was the train set that would make him happy. I said, "It was the one thing I wanted for Christmas, but it would be the gift that would make him happy. He can have my train.
The proud look on my parents face is something I remember to this day.
As my dad removed the train set box from under the tree, I began to open my gifts. As I torn the paper from the underwear, I noticed that behind the tree was a Lionel box, just like the one I had given up. It was the train set from the 1954 catalog that I wanted so badly!
My dad had a good year at work, and was able to buy two train sets, one for me and one for my friend.  Giving up the toy was just a test to see if I would be willing to give mine up for someone in need.  I realized that I had passed their unusual test, and I was relieved that I didn't offer up the socks instead.
Please don't nominate me for sainthood!  I have learned over the years that most six-year old would pass this test.  I have seen stories of proud parents, proud of the compassion and selflessness of their young children.
So what is it that happens only a few years later? The same children complain, "It's not fair, EVERYONE has a smart phone?  I want one too!" Or, "I'm the only kids I know that doesn't have an X-Box 360!"
It's the greedy, self-centered, entitled world they grow up in.  We see a constant barrage of Hollywood images of over indulgences. I wondered, "Is this a new thing or has this been going on for a long time?"
As I thought about it, it reminded me of the nativity story.  I have always wondered that not a single man or woman in Bethlehem was willing to give up their bed for a pregnant woman who was about to give birth.
Not one!
It says something about how we can see a need and just ignore it.  I'm comfortable in my bed, it is sad that my savior has to be born in a manger.
I wonder what would happen if you posed this question to a six-year old at Christmas. "If you knew that Mary had nowhere to go to have her baby, would you be willing to give them your bed for a night so Jesus could be born comfortably?
I would be willing to bet, they would all pass the test!
Over the years, I kept the train set, still in the same box, just as if it were brand new.  It has moved with me from apartment to apartment, and home to home. It always reminds me that we must become like children and humble ourselves. Do we believe in the message of the incarnation?
What would we be willing to give up?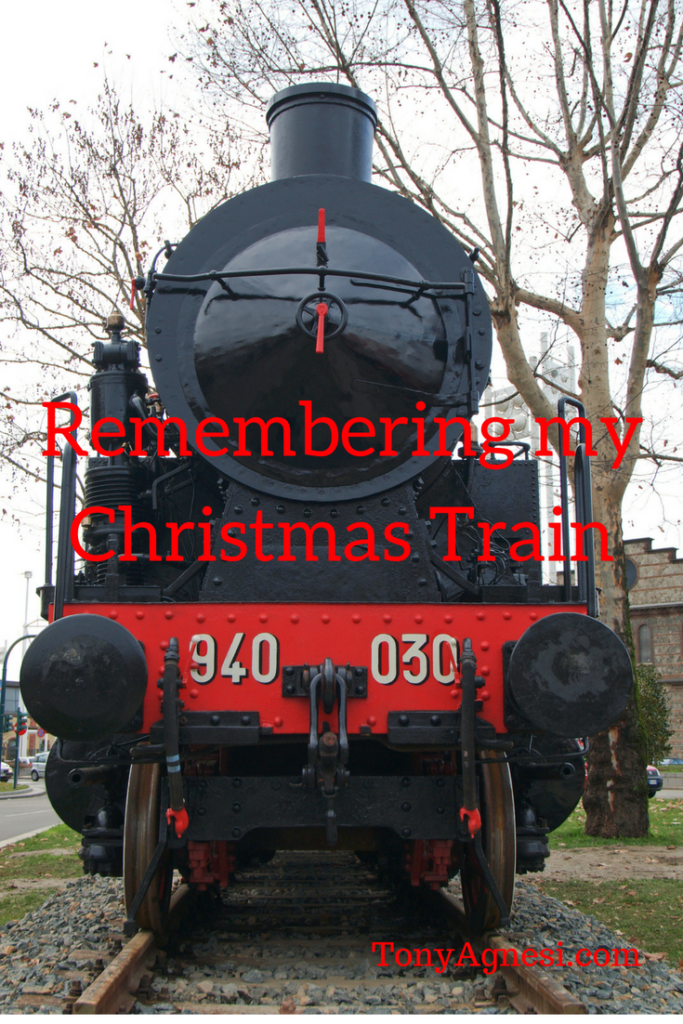 Listen at  iTunes-To subscribe and listen via your iPhone or iPad, click here.

Listen to the podcasts on your Stitcher app for iPhone or Android devices.  It's like Pandora for talk shows.  To listen, Click Here.

The podcast is also available at TuneIn an aggregator of radio stations all over the world.  They also have podcasts and the Finding God's Grace Podcast has recently been added.  You can subscribe by clicking here.

For those of you who would rather subscribe by RSS feed, you can access the feed by clicking here.

Copyright secured by Digiprove © 2016 Tony Agnesi