Podcast: Play in new window | Download
Subscribe: Apple Podcasts | Android | RSS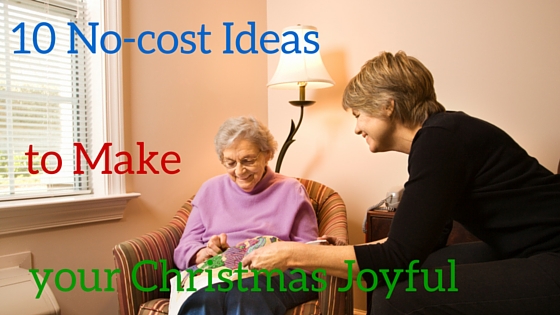 Want to do something nice for Christmas that might make your holiday more joyful this year?  In this podcast, Tony discusses ten no cost ideas to add joy to your holiday.
Reflections:  What are you doing to welcome forgiveness this Christmas?  Can you think of other no costs ideas for the holidays?  How do you reduce the stress of the season?
Listen at  iTunes-To subscribe and listen via your iPhone or iPad, click here.

Listen to the podcasts on your Stitcher app for iPhone or Android devices.  It's like Pandora for talk shows.  To listen, Click Here.

The podcast is also available at TuneIn an aggregator of radio stations all over the world.  They also have podcasts and the Finding God's Grace Podcast has recently been added.  You can subscribe by clicking here.

For those of you who would rather subscribe by RSS feed, you can access the feed by clicking here.

Copyright secured by Digiprove © 2016 Tony Agnesi