Podcast: Play in new window | Download
Subscribe: Apple Podcasts | Android | RSS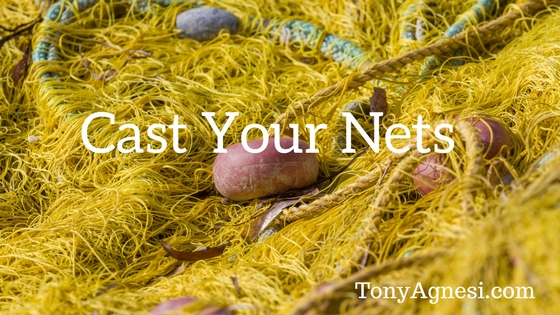 Do you ever feel like your life is one big assembly line? You do the same things every day at the same time. And, just like the movie "Groundhog's Day" we wake and shower, have breakfast and drive to work, sit at the same desk, do the same tasks and return home to the same easy chair. Life becomes a comfortable rut. In this podcast, Tony discusses Jesus' call.
Scripture: "As he passed by the Sea of Galilee, he saw Simon and his brother Andrew casting their nets into the sea; they were fishermen. Jesus said to them, "Come after me, and I will make you fishers of men." Then they abandoned their nets and followed him. He walked along a little farther and saw James, the son of Zebedee, and his brother John. They too were in a boat mending their nets. Then he called them. So they left their father Zebedee in the boat along with the hired men and followed him. –Mark 1:16-20
"Andrew, the brother of Simon Peter, was one of the two who heard John and followed Jesus. He first found his own brother Simon and told him, "We have found the Messiah" Then he brought him to Jesus. Jesus looked at him and said, "You are Simon the son of John; you will be called Cephas" (which is translated Peter). –John 1 40-42
"Those who accepted his message were baptized, and about three thousand persons were added that day." –Act 2:41
Reflections: Are you willing to cast your nets and become a fisher of men?  What can you gain by not hesitating to follow Jesus?  How do you get our of the rut and become a true disciple?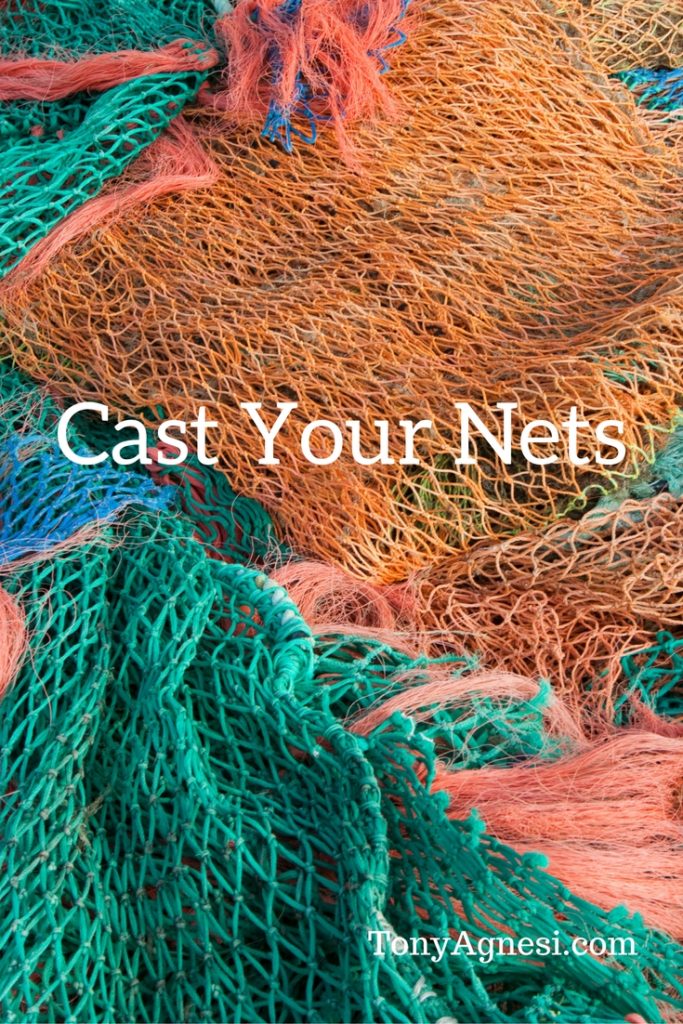 Listen at  iTunes-To subscribe and listen via your iPhone or iPad, click here.

Listen to the podcasts on your Stitcher app for iPhone or Android devices.  It's like Pandora for talk shows.  To listen, Click Here.

The podcast is also available at TuneIn an aggregator of radio stations all over the world.  They also have podcasts and the Finding God's Grace Podcast has recently been added.  You can subscribe by clicking here.

For those of you who would rather subscribe by RSS feed, you can access the feed by clicking here.

Copyright secured by Digiprove © 2016 Tony Agnesi