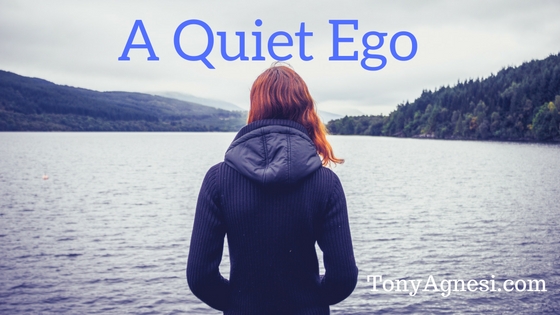 "..With all humility and gentleness, with patience, bearing with one another through love, striving to preserve the unity of the spirit through the bond of peace." –Ephesians 4:2-3
What ever happened to humility?  In the past century it has been replaced with the "looking out for number 1" mentality.  Americans have become so self-centered, so self-absorbed that they rarely see beyond their own needs.
Walk the rows of self-help books at the local book store and you will see hundreds of self-help books.  And, the overwhelming majority are so centered on self that humility and gentleness, patience and other virtues are left behind.
A study by Pelin Kesebir at the University of Wisconsin-Madison took a look at the books written between 1901 and 2000 and the results are startling. In the last century there has been a 74% decline in the use of virtuous words in all writing.  Words like honesty,  compassion and patience are slowly being removed from our writing.
The words humble and humility are down over 43% in that period.
"Humility, the highest virtue, mother of them all."–Alfred Lord Tennyson
If Tennyson is correct and humility is truly the mother of all virtues, where does that leave us as a society, and what can we, as Christians, do about it.
In the past couple of decades, psychologists and social scientists have sought some middle ground. How do we balance our ego with a humble regard for others.  What has emerged is the "quiet ego."  It's perfectly normal to have a heathy sense of self.  It can be one of our greatest strengths.  But, it can also be our greatest enemy!
So, where does that leave humility?  Can we have a healthy ego and still be humble?  Can we find the balance?
They answer is yes!  And, the bible tells us that there are real benefits to being humble.  Here are a few:
Humility brings wisdom.  Too much self-centered thinking brings an unhealthy sense of pride and that can become your undoing.  Americans love boastful athletes and celebrities only to attack them when they fall, attacking them in disgrace. Humility is the prerequisite for wisdom.
"When pride comes, disgrace comes; but with the humble is wisdom." –Proverbs 11:2
Humility brings God's mercy. As we become more successful, holding on to our humility will keep us closer to our Lord.  We realize that everything we have is a gift, and our talents and hard work are also from God.  Staying humble in success opens us to God's grace and mercy.
Humility brings social benefits.  Humble people are less prejudice, more helpful, have more self-control and form better relationships.  They are better learners, make higher grades, and perform at a higher level at their jobs.
"Humble yourself the more, the greater you are and you will find mercy in the sight of God." –Sirah 3:18
Sounds good right!  So how do we quiet our egos and find that balance?  Here are a few thoughts:
Put God first! There is nothing wrong with a good sense of self but always remember that all that we have and do is ultimately a gift from God.
Be aware of others around us. Sometimes we get so hung up on our own day to day problems that we fail to see or acknowledge our family, friends and co-workers who could use a helping hand or a strong shoulder to cry on or someone that will listen to their story.
Prayer and meditation. Let's spend some time each day in prayer asking God to calm our ego and make us more aware of others in our lives.  I love the Litany of Humility and pray it often.
If humility is the mother of all virtues, then, a quiet ego might just be the key to leading a better life.  Maybe, one by one, we can change to narrative of the 21st century from a decline in virtues to a more virtuous, joyful and wisdom filled life in Christ.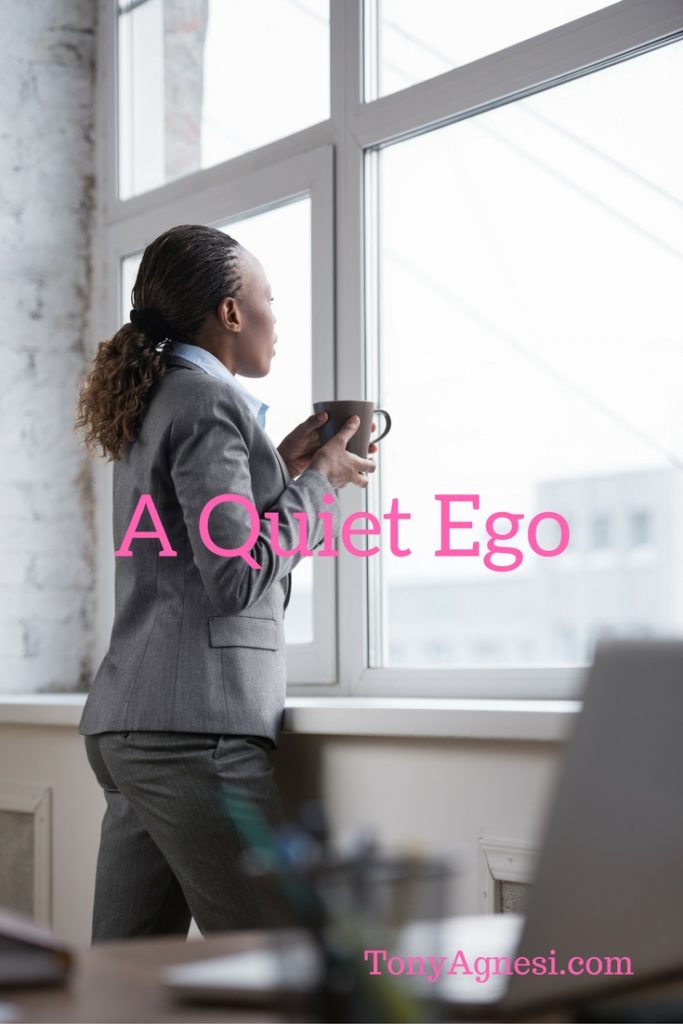 To get Tony's latest posts delivered to your email every week, simply Subscribe by clicking here.
Thank you for sharing my stories with your family and friends.  Below are
links
to share on your social media sites.  Your sharing my stories helps to get the word out.

Copyright secured by Digiprove © 2016 Tony Agnesi