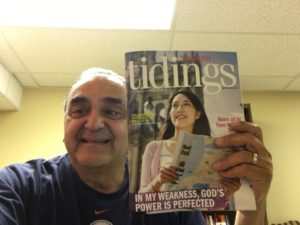 My thanks to Shalom Tidings magazine for including my article, Iron Sharpens Iron, in their current issue.  Shalom Tidings is an outstanding Charismatic Catholic publication featuring great Catholic writing by people like Dr. Marcellino D'Ambrosio, Elizabeth Reardon, Christopher West, Sam Guzman and many, many others.
To subscribe, please follow the link here.
You can follow Shalom Tidings on Facebook at Shalom Tidings.