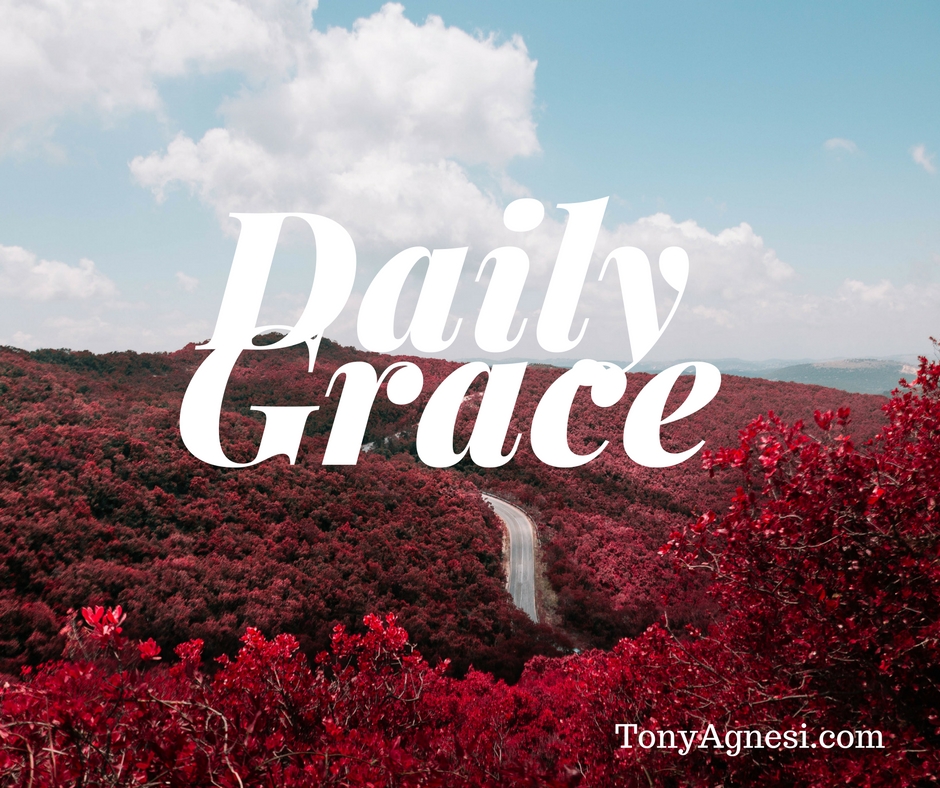 Last Friday, I attended the funeral of a long time business associate and friend.  Sandy was a wonderful woman.  She was manager, mentor and mother all rolled into one person, always available to her staff, friends and the community.
For the past decade Sandy suffered from a lung disease.  Life was difficult but she continued on with her work and community involvement and church obligations without complaint, until she could no longer go on.
Even these past few months when things neared the end Sandy never wavered.  She continued to manage, mentor and mother until the very end.
It was beautiful to witness as people got up to speak at her funeral service and shared how they visited her to give her comfort only to have her minister and give comfort to them.  She put God first, others second and herself last.
Rest in peace, Sandy.  You taught me a great lesson that I will never forget.
****Daily Grace is a new brief reflection from Tony that publishes several times each week. ****

Copyright secured by Digiprove © 2016 Tony Agnesi