Podcast: Play in new window | Download
Subscribe: Apple Podcasts | Android | RSS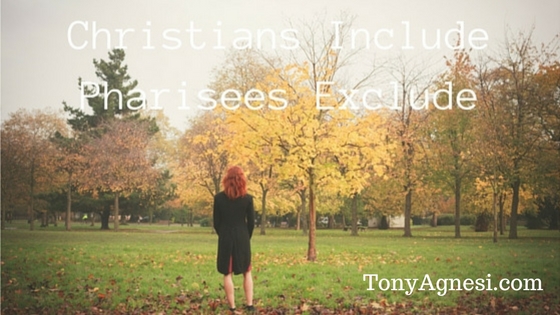 Exclusion was popular in Jesus' time. The Pharisees, a popular Jewish renewal movement, looked down on the majority of Jews as unclean masses, the "people of the land." Their exclusionism was often linked with their sense of piety.  In this podcast, Tony discusses modern day Pharisees.
Quote: "The Christian includes, he does not close the door to anyone, even if this provokes resistance. He who excludes, because he believes himself to be better, generates conflicts and divisions, and does not consider the fact that "we shall all stand before the judgment seat of God." –Pope Francis
Scripture: Why then do you judge your brother? Or you, why do you look down on your brother? For we shall all stand before the judgment seat of God." –Romans 14:10
Then let us no longer judge one another, but rather resolve never to put a stumbling block or hindrance in the way of a brother." –Romans 14:13
Reflections: Have you ever been turned off by a turned on Christian?  Do you find yourself being judgemental, especially with strangers?  With the people you love?  Are young people correct when the accuse Christians of being judgemental?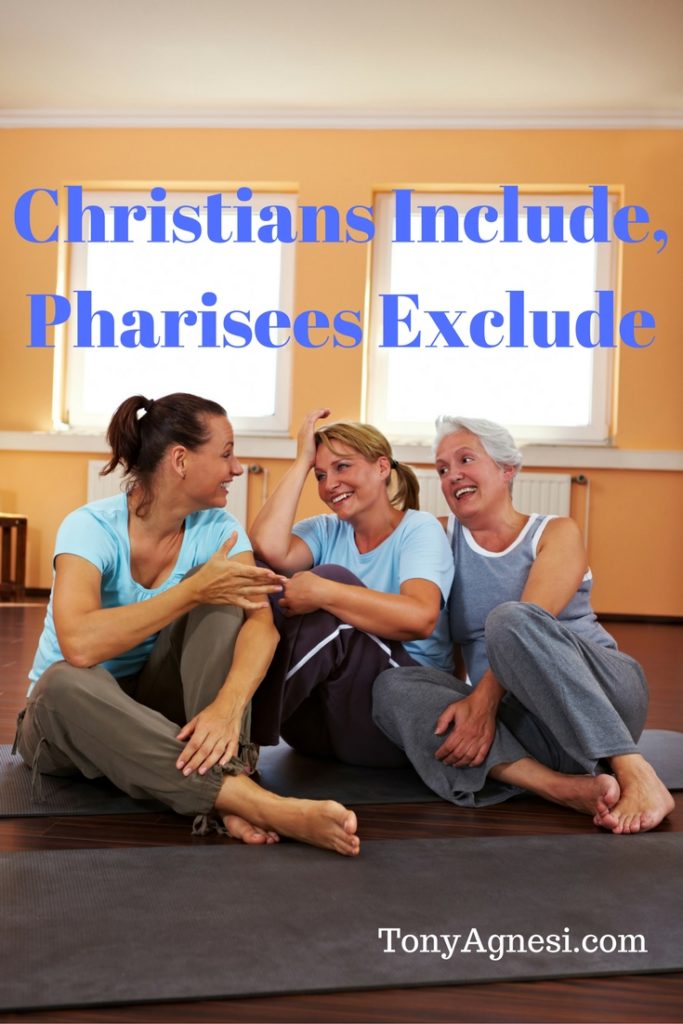 Listen at  iTunes-To subscribe and listen via your iPhone or iPad, click here.

Listen to the podcasts on your Stitcher app for iPhone or Android devices.  It's like Pandora for talk shows.  To listen, Click Here.

The podcast is also available at TuneIn an aggregator of radio stations all over the world.  They also have podcasts and the Finding God's Grace Podcast has recently been added.  You can subscribe by clicking here.

For those of you who would rather subscribe by RSS feed, you can access the feed by clicking here.

Copyright secured by Digiprove © 2016 Tony Agnesi