Podcast: Play in new window | Download
Subscribe: Apple Podcasts | Android | RSS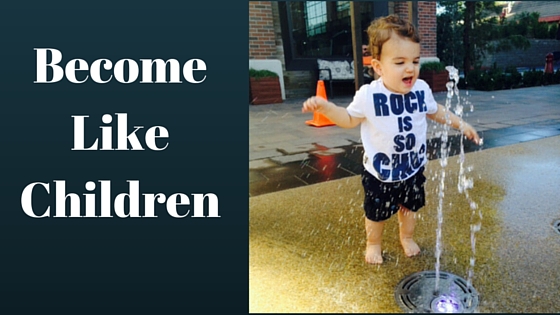 This week, we returned home from a trip to California to visit my son, daughter-in-law and grandson Nico, especially Nico! It was wonderful and I got to spend plenty of time with this 16-month old non-stop energy dynamo.  In this podcast, Tony discusses becoming like children.
Scripture: "At that time the disciples approached Jesus and said, "Who is the greatest in the kingdom of heaven?" He called a child over, placed it in their midst, and said, "Amen, I say to you, unless you turn and become like children, you will not enter the kingdom of heaven. Whoever humbles himself like this child is the greatest in the kingdom of heaven. And whoever receives one child such as this in my name receives me." –Matthew 18:1-5
Quotes: "Childlike surrender and trust, I believe, is the defining spirit of authentic discipleship." –Brennan Manning
"It is the childlike mind that finds the kingdom." –Charles Fillmore
Reflections: What have you learned about what Jesus' comment from your children or grandchildren?  How do we become like children?  What must we do differently?
The Finding God's Grace Podcast is available at many of the top web streaming service and on their apps as well.  You can listen and subscribe to the podcasts at the following providers: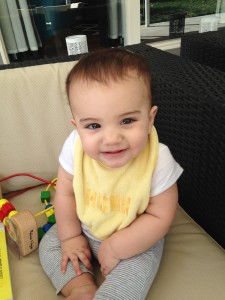 Listen at  iTunes-To subscribe and listen via your iPhone or iPad, click here.

Listen to the podcasts on your Stitcher app for iPhone or Android devices.  It's like Pandora for talk shows.  To listen, Click Here.

The podcast is also available at TuneIn an aggregator of radio stations all over the world.  They also have podcasts and the Finding God's Grace Podcast has recently been added.  You can subscribe by clicking here.

For those of you who would rather subscribe by RSS feed, you can access the feed by clicking here.

Copyright secured by Digiprove © 2016 Tony Agnesi