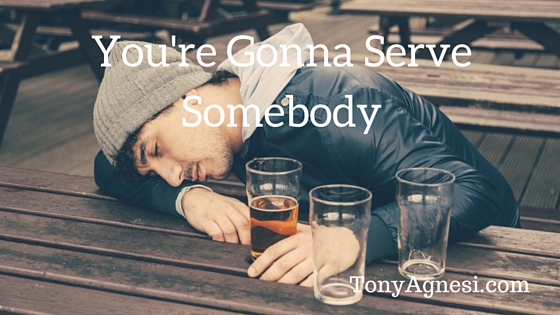 But you're gonna have to serve somebody, yes indeed
You're gonna have to serve somebody
Well, it may be the devil or it may be the Lord
But you're gonna have to serve somebody   -Bob Dylan
One evening, while driving to the jail, I realized that, in my haste, I hadn't prepared anything to talk about.  As I began to reflect on what might be a good theme for the night, Bob Dylan's old song, Gotta Serve Somebody, came on the radio.
What a true statement I thought, It may be the devil or it may be the Lord, but you're gonna serve somebody.  When we think of it, all of us, everyone, has got to serve someone or something.
For many I will see that night, they serve heroin, alcohol, crack cocaine, pain killers.  For the people on the outside, they might serve money, wealth, power, or sex.  But we all serve somebody.
"I can't wait until I get out of this place, so I can be free," one inmate offered.  "This place is a prison!"
"And your think your drug addiction isn't," I would inquire.  "What are you going to do to quit serving that master?"
I remembered an old saying that has stuck with me for years; Freedom is the power to do the right thing.  Do you want to be truly free, then, do the right thing.  And often, what we want to do; is not the RIGHT thing to do.
"Freedom is not the power to do what we like, but the right of being able to do what we ought." -Lord Acton, British Catholic Historian and Writer
The bad behavior of Hollywood celebrities, chronicled on television and in magazines daily, is a reminder of this fact.
"Don't you know who I am, I can do whatever I want!" they reason.  After all, I'm a star.  I'm free!  Money, popularity, and fame doesn't make us free, doing the right thing does.
Jesus said you will "know the truth and the truth will set you free."
So, if we have to serve somebody, who should it be?
For me, I choose to follow Jesus.  As he guides me each day in prayer, he reveals more of the truth.  That is the truth that sets you free.  It has been the key to happiness, contentment, humility and service.
Who are you serving, right now?  Is it money, fame, power, infidelity, alcohol or drugs?  Is it the devil or the Lord?
Is your life moving toward darkness (the devil) or the light (Jesus)?
As the song says, You're gonna have to serve somebody.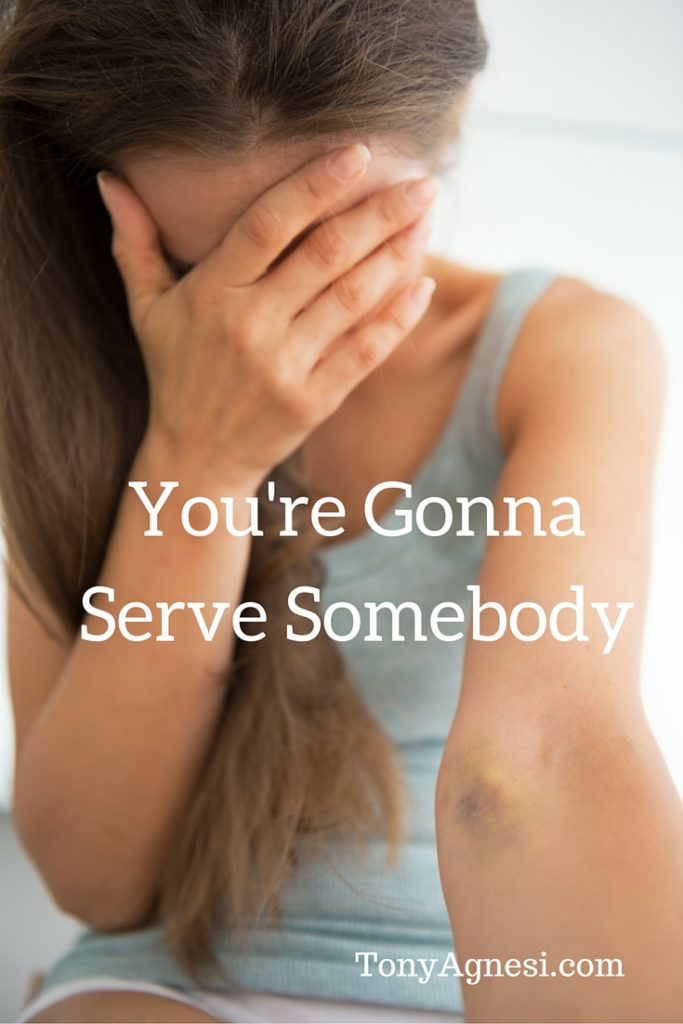 To get Tony's latest posts delivered to your email every week, simply Subscribe by clicking here.
Thank you for sharing my stories with your family and friends.  Below are
links
to share on your social media sites.  Your sharing my stories helps to get the word out.

Copyright secured by Digiprove © 2016 Tony Agnesi