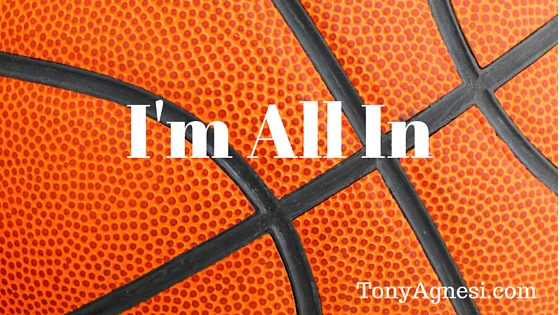 "…one body and one Spirit, as you were also called to the one hope of your call; one Lord, one faith, one baptism; one God and Father of all, who is over all and through all and in all." –Ephesians 4:4-6
For the first time in 52 years the city of Cleveland, Ohio has a championship.  The Cleveland Cavaliers have won the NBA title and all of Ohio has been "All In" for the team.  Just like in playing poker being "all in" means to invest everything, put everything on the line for one goal.
Over 1.3 million people arrived to attend the championship parade and rally, some braving 3 hour waits at the bus and train lines, others parking miles away and walking to the parade.
Our hometown hero, LeBron James is being called the 'chosen one," Cleveland's "Savior," Main Street in Akron has been renamed "King James Way," and pundits are referring to his leaving Cleveland for Miami and returning as his "crucifixion" and "resurrection."
Yes, Cavs fans are ALL IN!
Being a long time Cavaliers fan, I am thrilled.  I attended game 3 of the finals with my son who flew in from Florida, a tradition that began last year with the loss to Golden State in game 6 of the finals, and continued this year, only this time with a title.  Hopefully, we will be together as the Cavaliers defend their championship next June.
But, for me, being "All In" begs the question, "Am I "all in" for Jesus, too?"
With the love, good will, camaraderie, and common purpose, just imagine if we were as passionate about our salvation through Jesus Christ.  The message of Jesus; the chosen one, King of kings, who truly was crucified and rose from the dead for the forgiveness of our sins, would look at lot different if more Christians were really All In for their faith.
Instead of church attendance being on the decline since 1950, churches would be overflowing, people patiently waiting in line just to get a seat.
Instead of being afraid to share our faith with others, it would become the main topic of conversation as the Cavs have become these past few weeks in Northeastern Ohio.
Instead of hiding our faith, we would be wearing tee shirts declaring our devotion being "all in" for Jesus.
Just imagine it!  How would our world be different?  Can you imagine the love, good will and common purpose that would exist if more Christians were "all in?"
So what can we do to be "all in" for Jesus?
Celebrate His victory! Jesus' life, death, and resurrection is the greatest victory ever.  Not only was it a victory over death, but He died for our sins, not just yours and mine, but everyone's.
"But thanks be to God who gives us the victory through our Lord Jesus Christ." –1 Corinthians 15:57
Find Victory in the trials of others. Being a cancer survivor myself, I take great pride in celebrating with friends their victory over life's many trials. Beating cancer, finding a job after a long wait, overcoming a physical handicap and succeeding when others might question why even try, these things are worthy of us being "all in" in our recognition of these victories.
"Consider it all joy, my brothers, when you encounter various trials, for you know that the testing of your faith produces perseverance. And let perseverance be perfect, so that you may be perfect and complete, lacking in nothing." –James 1:2-4
Give God the glory. Having the physical attributes, height and weight, and the skills to be a great athlete are often genetic.  We need to thank God for these gifts.  For most of us, our gifts are different.  We have the skills to be great in other areas.  But, remember to thank God for these gifts.
"And whatever you do, in word or in deed, do everything in the name of the Lord Jesus, giving thanks to God the Father through him." –Colossians 3:17
It is a wonderful thing to celebrate a world championship for your town, especially when it has been over 50 years since the last title. Cleveland deserves it.
But, let me ask you. Are you "All In" for Jesus, too?"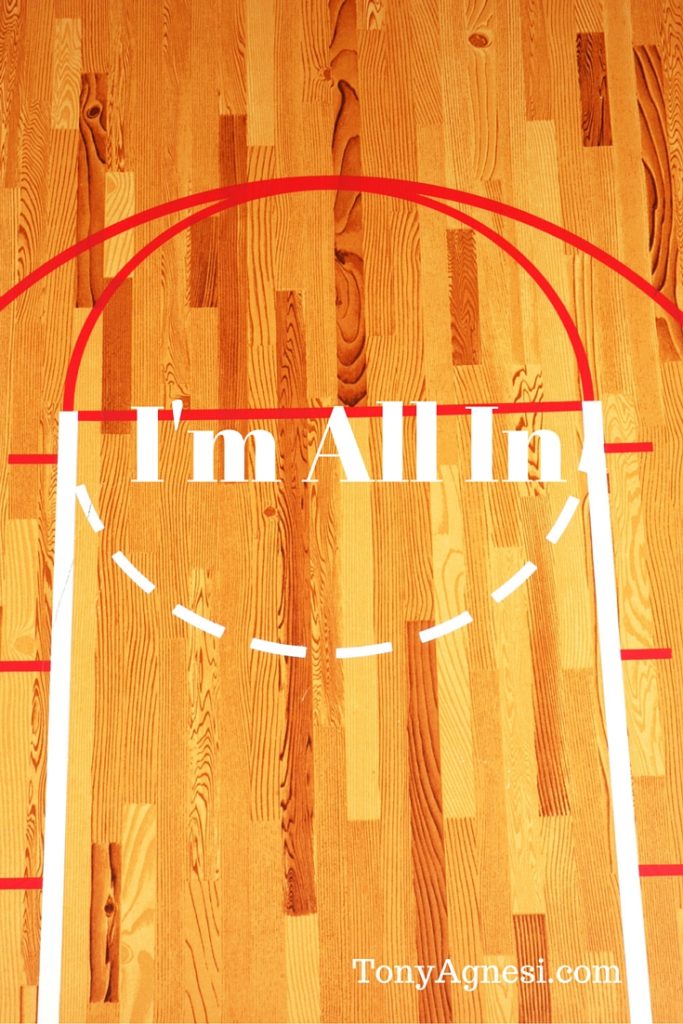 To get Tony's latest posts delivered to your email every week, simply Subscribe by clicking here.
Thank you for sharing my stories with your family and friends.  Below are
links
to share on your social media sites.  Your sharing my stories helps to get the word out.

Copyright secured by Digiprove © 2016 Tony Agnesi