Podcast: Play in new window | Download
Subscribe: Apple Podcasts | Android | RSS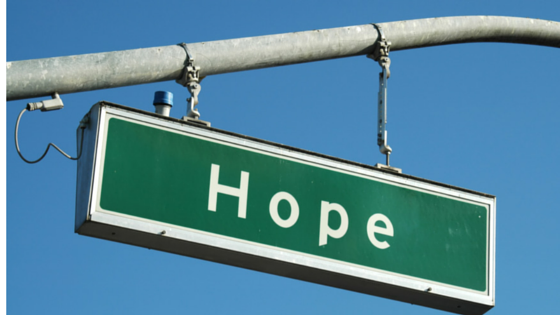 Faith, Hope and Love are the three theological virtues by which we participate in the divine nature of God. But hope is the least understood of these virtues.  Hope is often confused with optimism, of an attitude that things will turn out for the best. Hope is not the result of positive thinking, expecting a good outcome, or denying the reality of a situation.  In this podcast, Tony discusses hope.
Catechism: Into everyone's heart, God has placed a search for happiness. Hope responds to this desire. It sustains man, frees him from discouragement, preserves him from selfishness, and leads to happiness on earth and in heaven. –CCC 1818
Scripture: "May the God of hope fill you with all joy and peace as you trust in him, so that you may overflow with hope by the power of the Holy Spirit." –Romans 15:13
For I know well the plans I have in mind for you—oracle of the LORD—plans for your welfare and not for woe, so as to give you a future of hope. When you call me, and come and pray to me, I will listen to you. Jeremiah 29:11-12
Quote: "We must accept finite disappointment, but never lose infinite hope." –Martin Luther King, Jr.
Reflections: Do you understand the difference between optimism and hope? How do we stay positive and still hope for God's will?  What does it mean to have our hope in God's promise?
The Finding God's Grace Podcast is available at many of the top web streaming service and on their apps as well.  You can listen and subscribe to the podcasts at the following providers:

Listen at  iTunes-To subscribe and listen via your iPhone or iPad, click here.

Listen to the podcasts on your Stitcher app for iPhone or Android devices.  It's like Pandora for talk shows.  To listen, Click Here.

The podcast is also available at TuneIn an aggregator of radio stations all over the world.  They also have podcasts and the Finding God's Grace Podcast has recently been added.  You can subscribe by clicking here.

For those of you who would rather subscribe by RSS feed, you can access the feed by clicking here.

Copyright secured by Digiprove © 2016 Tony Agnesi