Podcast: Play in new window | Download
Subscribe: Apple Podcasts | Android | RSS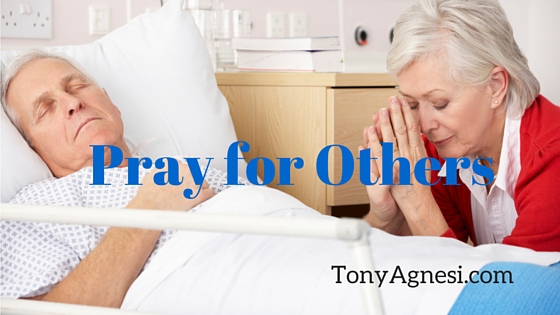 Not a week goes by that someone doesn't ask me for prayer. It could be a relative facing surgery, a friend with a bad diagnosis, or an acquaintance asking for prayer for another.  Studies indicate that the prayers have benefit even if the recipients aren't religious themselves. Prayer works for everyone! In this podcast, Tony discusses praying for others.
Scripture:  Therefore, confess your sins to one another and pray for one another, that you may be healed. The fervent prayer of a righteous person is very powerful. James 5:16
Quote: No man can do me a truer kindness in this world than to pray for me." — Charles Spurgeon
Reflections:  What do you think of the research on praying for others? When you tell someone that you will pray for them, do you?  How do you respond for requests for prayer?
The Finding God's Grace Podcast is available at many of the top web streaming service and on their apps as well.  You can listen and subscribe to the podcasts at the following providers:

Listen at  iTunes-To subscribe and listen via your iPhone or iPad, click here.

Listen to the podcasts on your Stitcher app for iPhone or Android devices.  It's like Pandora for talk shows.  To listen, Click Here.

The podcast is also available at TuneIn an aggregator of radio stations all over the world.  They also have podcasts and the Finding God's Grace Podcast has recently been added.  You can subscribe by clicking here.

For those of you who would rather subscribe by RSS feed, you can access the feed by clicking here.

Copyright secured by Digiprove © 2016 Tony Agnesi