Podcast: Play in new window | Download
Subscribe: Apple Podcasts | Android | RSS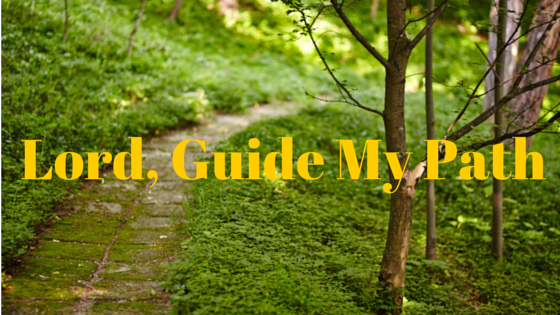 We all have times in our lives that we feel a lack of direction. No matter how much time we spend thinking about a situation, we just get more and more confused. Our anxiety levels get out of control, we are paralyzed and we can hardly think.  In this podcast, Tony discusses asking God to guide our path.
Scripture: The human heart plans the way, but the LORD directs the steps. –Proverbs 16:9
You will show me the path to life, abounding joy in your presence, the delights at your right hand forever. –Psalm 16:11
"I will instruct you and show you the way you should walk, give you counsel with my eye upon you." –Psalm 32:8
Reflections: How do you activate God's GPS for your life?  Have you tried Tony's three step approach?  When was the last time you asked God for his help?
The Finding God's Grace Podcast is available at many of the top web streaming service and on their apps as well.  You can listen and subscribe to the podcasts at the following providers:

Listen at  iTunes-To subscribe and listen via your iPhone or iPad, click here.

Listen to the podcasts on your Stitcher app for iPhone or Android devices.  It's like Pandora for talk shows.  To listen, Click Here.

The podcast is also available at TuneIn an aggregator of radio stations all over the world.  They also have podcasts and the Finding God's Grace Podcast has recently been added.  You can subscribe by clicking here.

For those of you who would rather subscribe by RSS feed, you can access the feed by clicking here.

Copyright secured by Digiprove © 2016 Tony Agnesi