Podcast: Play in new window | Download
Subscribe: Apple Podcasts | Android | RSS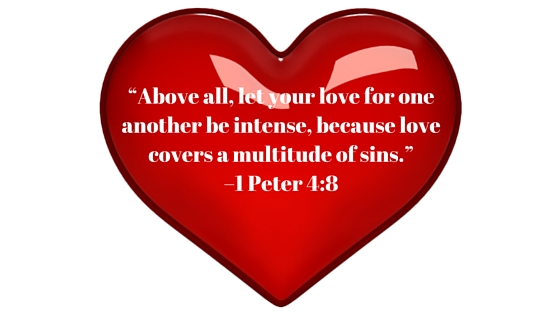 Lent calls us to a greater human kindness and a sense of charity to others. It begs us to realize that our sins are no less sinful that those of others around us.  In this podcast, Tony discusses lent and how love can cover a multitude of sin.
Scripture: "Above all, let your love for one another be intense, because love covers a multitude of sins." –1 Peter 4:8
Hatred stirs up disputes, but love covers all offenses. –Proverbs 10:12
She replied, "No one, sir." Then Jesus said, "Neither do I condemn you. Go, [and] from now on do not sin anymore." –John 8:11
Reflections: How are we called to a greater human kindness?  What do we mean by covering sin? What is an attitude of forgiveness?
The Finding God's Grace Podcast is available at many of the top web streaming service and on their apps as well.  You can listen and subscribe to the podcasts at the following providers:

Listen at  iTunes-To subscribe and listen via your iPhone or iPad, click here.

Listen to the podcasts on your Stitcher app for iPhone or Android devices.  It's like Pandora for talk shows.  To listen, Click Here.

The podcast is also available at TuneIn an aggregator of radio stations all over the world.  They also have podcasts and the Finding God's Grace Podcast has recently been added.  You can subscribe by clicking here.

For those of you who would rather subscribe by RSS feed, you can access the feed by clicking here.

Copyright secured by Digiprove © 2016 Tony Agnesi