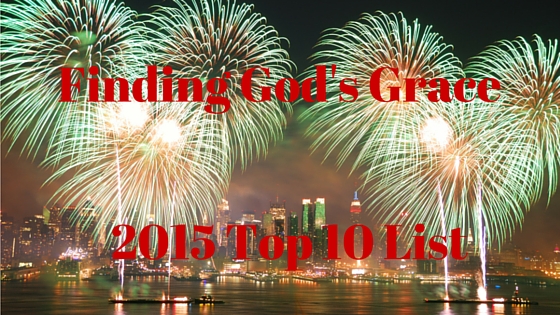 2015 was another great year for Finding God's Grace. By the grace of God we continued our third straight year of uninterrupted Sunday morning posts and we completed our second year of Wednesday Podcasts, now over 104 in all!
Early in the year, Finding God's Grace was voted a finalist in the 2015 International Bloggy Awards in the Spirituality category.  We didn't win, but Finding God's Grace was in the top 5 internationally as voted by readers.
And, I have been honored to be featured as a monthly guest on An Engaging Faith with Elizabeth Reardon on Breadbox Media, a Catholic streaming radio station.  A list of appearances dates will be posted at TonyAgnesi.com.
As we enter 2016, our weekly blog and short podcast will continue and we will be adding a new 30-minute interview podcast, Finding God's Grace. Each weekly episode will be available for download or streaming on Friday mornings on iTunes, Stitcher and Tune-in Radio, beginning later this month.
We are also looking at a video project for the second quarter of 2016.
Finally, a big thank you to our readers and subscribers for their encouragement, beautiful emails and humbling stories of faith in 2015.
Here are the Top 10 Stories from 2015:
Here are the Top 10 Podcasts of 2015:
Thank you all so much. Here's to a healthy and happy 2016, overflowing with God's amazing grace!
If you enjoyed any of these reflections, you can have them emailed to you every Monday morning, and not miss a single one.  Subscribe by clicking here. You will be sent an e-mail to verify your subscription.  Just click on the link and you're all set.
Did you know that you can subscribe to our weekly Finding God's Grace podcast too?  A new episode is posted every Wednesday.  They are less than three minutes long and a great way to start your day.   If you would like to subscribe to Tony's podcast, delivered every Thursday morning at 7AM to your e-mail, simply click here.
I love it when you share my stories with your family and friends.  Below are links to share on your social media sites. Thanks for sharing!

Copyright secured by Digiprove © 2016 Tony Agnesi