Podcast: Play in new window | Download
Subscribe: Apple Podcasts | Android | RSS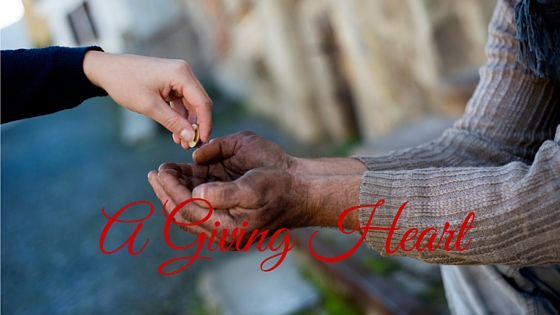 The father was unemployed, the oldest child was ill, and every penny they had could hardly keep the family together. "Wouldn't it be nice," the preacher offered, "if the congregation would all bring in what they could next Sunday and present it to this wonderful family." In this podcast, Tony discusses The Giving Heart.
Scripture: "When he looked up he saw some wealthy people putting their offerings into the treasury and he noticed a poor widow putting in two small coins. He said, "I tell you truly, this poor widow put in more than all the rest; for those others have all made offerings from their surplus wealth, but she, from her poverty, has offered her whole livelihood." –Luke 21:1-4
Quote: "The most obvious lesson in Christ's teaching is that there is no happiness in having or getting anything, but only in giving." –Henry Drummond
Reflections: Who are the most Christ-like people you know?  Do you believe that generosity has little to do with the amount of money involved?  How do we measure our generosity?
The Finding God's Grace Podcast is available at many of the top web streaming service and on their apps as well.  You can listen and subscribe to the podcasts at the following providers:

Listen at  iTunes-To subscribe and listen via your iPhone or iPad, click here.

Listen to the podcasts on your Stitcher app for iPhone or Android devices.  It's like Pandora for talk shows.  To listen, Click Here.

The podcast is also available at TuneIn an aggregator of radio stations all over the world.  They also have podcasts and the Finding God's Grace Podcast has recently been added.  You can subscribe by clicking here.

For those of you who would rather subscribe by RSS feed, you can access the feed by clicking here.

Copyright secured by Digiprove © 2016 Tony Agnesi