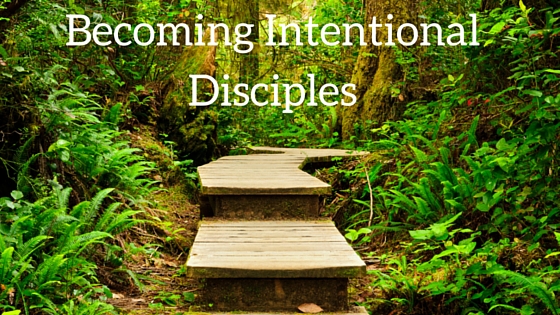 "In the 21st century, cultural Catholicism is dead as a retention strategy, because God has no grandchildren. In the 21st century, we have to foster intentional Catholicism rather than cultural Catholicism." –Sherry A. Weddell
They go to church every Sunday and Holy Day, they go to confession once a year and they put an envelope in the collection basket. They punch their ticket. They are practicing Catholics. But are they intentional disciples?
Since the 1700's, these things have been part of the retention strategy of the Catholic Church. If you receive the Sacraments of initiation; baptism, first communion and confirmation and went to mass on Sunday and CCD classes, then you were going to remain a Catholic for life. And, if you did drift away, you would return when you married or had your first child.
It worked! But, what got us here won't get us there.
In the 21st century this retention strategy doesn't work especially for the millennial generation.
In her 2012 book, Forming Intentional Disciples, The Path to Knowing and Loving Jesus, Sherry Weddell presents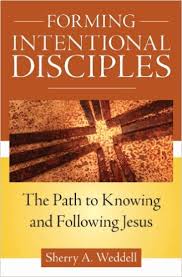 the alarming statistics:
Only 30 percent of Americans raised Catholic are still practicing.
Ex-Catholics now represent 10% of American adults.
Marriages in the church have dropped 60% from 1972 to 2010.
And, the most alarming statistic is that almost half (48%) of all Catholics don't believe that they can have a personal relationship with God.
Having a personal relationship with God is essential in becoming an Intentional Disciple. Yet, when she asked over 1600 representatives from parishes across the US, "What percentage of parishioners in your church were intentional disciples," the most common response was 5%.
Sadly, this includes many involved, wonderful people whose religious formation never included a personal relationship with God.
"Only from a personal relationship with Jesus can effective evangelization develop" –St. John Paul II
If the Catholic Church or Christianity for that matter is to flourish in the 21st century then we must be developing intentional disciples.
Evangelization is the key and it is the responsibility of all Christians. We must meet people were they are in their own personal journeys. Miraculous transformations do happen, but they are not the norm. In most instances, becoming a disciple is a process.
Weddell explains the five thresholds of conversion; trust, curiosity, openness, seeking and discipleship. And, unless a person has a trust relationship, is curious and open to the possibility of a personal relationship with God, then seeking and discipleship are nearly impossible.
"I invite all Christians, everywhere, at this very moment, to a renewed personal encounter with Jesus Christ, or at least openness to letting Him encounter them." –Pope Francis
During Advent and especially at Christmas, the pews of churches are filled with Cultural Catholics, those that attend mass only at Christmas and Easter, those that feel drawn back after hearing the Christmas story and some who are there only to please a parent or grandparent.
How can we reach them? How can we share the remarkable experiences of a personal relationship with our savior Jesus Christ? How can we reignite the fire of their baptism (vrtus fidei) that gives us the capacity to seek and believe and make the choice to be open to seeking discipleship? (actus fidei) an act of faith to respond to God's grace with discipleship.
Our church's future is in the balance!
Weddell's books have become invaluable in not only our personal journey, but the journey of our family, friends, parishes and dioceses. Each generation is responsible not only for passing along the faith, but creating a "Generation of Saints."
If you haven't read Forming Intentional Disciples, I highly recommend you do. It is an important piece of research that every disciple need to read to get a better understanding of how we can evangelize our generation and the next.
We've got lots of work to do, and we have to start now! And, it begins with letting our love of God shine brightly during the holiday season.
This Advent and Christmas season, I'm going to do my part to gain the trust of family and friends, answer their curiosities and help lead them to openness to a personal relationship with God that will lead to discipleship.
Please join me!
Forming Intentional Disciples, The Path to Knowing and Following Jesus, Sherry A. Weddell, Our Sunday Visitor, $US 16.95
Becoming a Parish of Intentional Disciples, Sherry Weddell, editor, Our Sunday Visitor, $US14.95
Sherry Weddell's Forming Intentional Disciples, Study Guide, Ximena DeBroeck, Our Sunday Visitor, US 2.95
If you enjoyed this reflection, you can have them emailed to you every Monday morning, and not miss a single one.  Subscribe by clicking here. You will be sent an e-mail to verify your subscription.  Just click on the link and you're all set.
Did you know that there is a Finding God's Grace podcast too?  A new episode is posted every Wednesday.  They are less than three minutes long and a great way to start your day.   If you would like to subscribe to Tony's podcast, delivered every Thursday morning at 7AM to your e-mail, simply click here.
I love it when you share my stories with your family and friends.  Below are links to share on your social media sites. Thanks for sharing!

Copyright secured by Digiprove © 2015 Tony Agnesi