Podcast: Play in new window | Download
Subscribe: Apple Podcasts | Android | RSS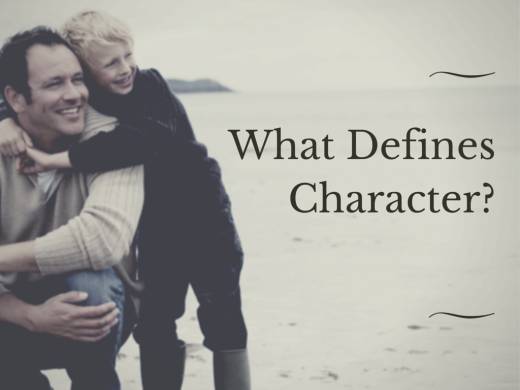 The dictionary defines character as the mental and moral qualities distinctive to an individual. It's our defining presence, honed by our actions, integrity, honesty, and the choices we make. Our character is one of the few things in life that can't be taken away from us. In this podcast Tony discusses Character.
Scripture: "You are the salt of the earth. But if salt loses its taste, with what can it be seasoned? It is no longer good for anything but to be thrown out and trampled underfoot. You are the light of the world. A city set on a mountain cannot be hidden. Nor do they light a lamp and then put it under a bushel basket; it is set on a lampstand, where it gives light to all in the house. Just so, your light must shine before others, that they may see your good deeds and glorify your heavenly Father. –Matthew 5:13-16
Be diligent in these matters, be absorbed in them, so that your progress may be evident to everyone. –1 Timothy 4:15
"Finally, brothers, whatever is true, whatever is honorable, whatever is just, whatever is pure, whatever is lovely, whatever is gracious, if there is any excellence and if there is anything worthy of praise, think about these things."
The Finding God's Grace Podcast is available at many of the top web streaming service and on their apps as well.  You can listen and subscribe to the podcasts at the following providers:

Listen at  iTunes-To subscribe and listen via your iPhone or iPad, click here.

Listen to the podcasts on your Stitcher app for iPhone or Android devices.  It's like Pandora for talk shows.  To listen, Click Here.

The podcast is also available at TuneIn an aggregator of radio stations all over the world.  They also have podcasts and the Finding God's Grace Podcast has recently been added.  You can subscribe by clicking here.

For those of you who would rather subscribe by RSS feed, you can access the feed by clicking here.

Copyright secured by Digiprove © 2015 Tony Agnesi