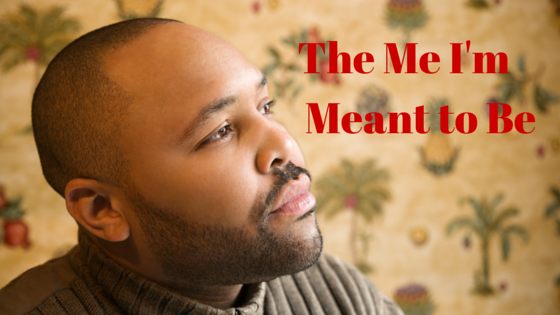 "Don't you know that a midnight hour comes when everyone has to take off his mask? Do you think life always lets itself be trifled with? Do you think you can sneak off a little before midnight to escape this?" ― Søren Kierkegaard
We all wear masks; sometimes to cover our insecurities, sometimes to be an accepted part of a social group, sometimes as a defense mechanism and often to try to ease the task of survival. And, after a while, we begin to think that these masks are our reality. We begin to think that we are the person we portray.
For many of us, something happens in our life that gives us a glimpse, even for just a moment, of the real person we were meant to be. God is calling us to be the most authentic version of ourselves.
"For we are his handiwork, created in Christ Jesus for the good works that God has prepared in advance, that we should live in them." –Ephesians 2:10
The star athlete, who spent his high school years making fun of the frail kid in gym class, is paralyze in a horrific automobile accident, gets a glimpse of the person he could become and dedicates his life to those in wheel chairs.
The loner, not letting anyone in school know that her family was homeless, living in her parents car, gets a glimpse of who she can become, volunteers at a food pantry and helps found a homeless shelter in her early 30's.
For me, being diagnosed with colon cancer was one turning point in my life. I realized that many of the things I valued were fleeting. My priorities were set by a society whose values are not my own.
On that very day, God gave me a glimpse of the person I could be. Not being better, holier, smarter, or more loving than anyone else. Just being better than the person I was that day.
"There is nothing noble in being superior to some other man. The true nobility is in being superior to your previous self." –Old Indian Proverb
Has God ever given you a glimpse or the person you could be? Have you ever thought about the real you, the "me" you were meant to be?
If so, have you begun to move in the direction of a more authentic you?
This past week, at the jail, we spent some time with a young man arrested on a heroin charge. He didn't know much about God, but came to our service just to check things out.
As a young man, he was kicked out of the house, lived homeless in a park, got addicted to heroin, overdoses 15 times, using drugs to mask the pain, depression, and feelings of failure.
Later in our conversation, he talked about having a girlfriend, a job until his arrest, getting his GED, and maybe even going to college.
"Awe," I exclaimed. "You have been describing a different person than the one that got you in jail. You have been describing the "me" you might become with God's help."
"So whoever is in Christ is a new creation: the old things have passed away; behold, new things have come." –2 Corinthians 5:17
"Picture yourself, with a job, a place to live, a husband and father, who would never let happen to your family what happened to you, heroin free, living the me you were meant to be."
There was no miracle conversion that night. I'm not even sure if he made the connection of asking God for help, calling on a "Higher Power" as AA and NA suggest. But, I hoped that I helped give him a glimpse of the person he could be.
Heavenly Father,
I pray that each person reading this might be given a glimpse of the authentic person they might be.
I pray that as a new creation in Jesus, as our old selves pass away, we might, for a moment, behold the new things yet to come.
And, I pray that with Your help, I can become the me I was meant to be!
In Jesus name, Amen
If you enjoyed this reflection, you can have them emailed to you every Monday morning, and not miss a single one.  Subscribe by clicking here. You will be sent an e-mail to verify your subscription.  Just click on the link and you're all set.
Did you know that there is a Finding God's Grace podcast too?  A new episode is posted every Wednesday.  They are less than three minutes long and a great way to start your day.   If you would like to subscribe to his podcast, delivered every Thursday morning at 7AM to your e-mail, simply click here.
I love it when you share my stories with your family and friends.  Below are links to share on your social media sites. Thanks for sharing!

Copyright secured by Digiprove © 2015 Tony Agnesi