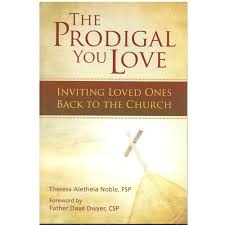 One of the biggest issues that face Catholic faithful today is that fact that their children have left the faith. Many feel like they have failed to raise their children correctly. Others just choose not to talk about it.
In her book, The Prodigal You Love, Inviting Loved Ones Back to the Church, Sister Theresa Aletheia Noble tackles this tough issue from her own personal experiences as a "prodigal daughter."
Her personal testimony of returning to the faith from atheism makes her qualified to share what works and what doesn't when trying to reach a loved one who has abandoned the faith.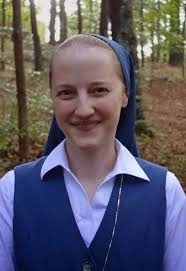 She speaks of hope, humility, finding a balance between truth and love and accepting doubt and embracing doubters. Her gentle approach of loving them back, is a must read for any Catholic with adult children who have fallen away.
If you are struggling with the prodigal in your own life, this book will not only offer sound advice but will be a personal blessing to you. I really enjoyed reading it and can't wait to put her advice to work with my own family and friends that have left the faith. I highly recommend it.
The Prodigal You Love, Inviting Loved Ones back to the Faith, Theresa Aletheia Noble, FSP (with foreword by Father Dave Dwyer CSP) Pauline Books & Media, $12.95

Copyright secured by Digiprove © 2015 Tony Agnesi