Podcast: Play in new window | Download
Subscribe: Apple Podcasts | Android | RSS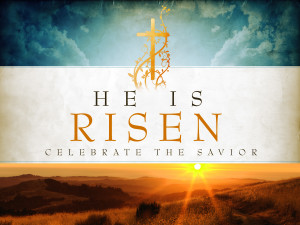 As a youngster, I remember on my birthday every year (in February, during or near lent), I would always receive some article of clothing as a gift. Whether it was a sweater, a new shirt, pair of pants or a jacket, as I opened the gift, my mother would say, "Save it for Easter!"  In this podcast, Tony discusses the importance of Easter.
Scripture: If there is no resurrection of the dead, then neither has Christ been raised.  And if Christ has not been raised, then empty (too) is our preaching, empty, too, your faith.  …And if Christ has not been raised, your faith is in vain.  1 Corinthians 15:13-14 17
Reflections:  Is Easter just another Sunday to you and your family?  What have you done to make Easter a special day?  Have you explained to your kids the real meaning of Easter?
I am very happy to announce that the Finding God's Grace Podcast is available at many of the top web streaming service and on their apps as well.  You can listen and subscribe to the podcasts at the following providers:

Listen at  iTunes-To subscribe and listen via your iPhone or iPad, click here.

Listen to the podcasts on your Stitcher app for iPhone or Android devices.  It's like Pandora for talk shows.  To listen, Click Here.

The podcast is also available at TuneIn an aggregator of radio stations all over the world.  They also have podcasts and the Finding God's Grace Podcast has recently been added.  You can subscribe by clicking here.

For those of you who would rather subscribe by RSS feed, you can access the feed by clicking here.

Copyright secured by Digiprove © 2015 Tony Agnesi