Podcast: Play in new window | Download
Subscribe: Apple Podcasts | Android | RSS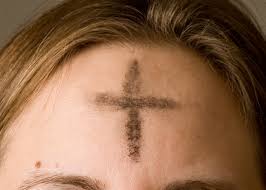 "What brought you to mass today," I inquired?  "The ashes," they responded in unison! In this podcast, Tony recalls an encounter with four Non-Catholic college students at Ash Wednesday mass.  In this podcast, Tony explains the power in those ashes.
Scripture: Behold, now is a very acceptable time; behold, now is the day of salvation.  –2 Corinthians 6:2 NAB
Reflection:  How does receiving ashes change the way you approach lent?  Why do you think these students sought out a chance to receive ashes?  What does Ash Wednesday mean to you?  Are you willing to take the challenge that Ash Wednesday presents as Lent begins?
I am very happy to announce that the Finding God's Grace Podcast is available at many of the top web streaming service and on their apps as well.  You can listen and subscribe to the podcasts at the following providers:

Listen at  iTunes-To subscribe and listen via your iPhone or iPad, click here.

Listen to the podcasts on your Stitcher app for iPhone or Android devices.  It's like Pandora for talk shows.  To listen, Click Here.

The podcast is also available at TuneIn an aggregator of radio stations all over the world.  They also have podcasts and the Finding God's Grace Podcast has recently been added.  You can subscribe by clicking here.

For those of you who would rather subscribe by RSS feed, you can access the feed by clicking here.

Copyright secured by Digiprove © 2015 Tony Agnesi