Podcast: Play in new window | Download
Subscribe: Apple Podcasts | Android | RSS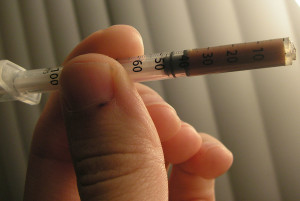 She was a pretty girl in her early forties, a homemaker, landscaper, and a former police officer who enjoyed drawing and the outdoors. That's what the obituary said.  Buffy was also a heroin addict. In this podcast Tony discusses addictions and asks, "are we doing enough to help?"
Reflections:  Has heroin become a problem in your city or town?  Our picture of a heroin addict has changed, it could be someone that looks just like you.  Has your life been touched by a family member or friends addiction?
I am very happy to announce that the Finding God's Grace Podcast is available at many of the top web streaming service and on their apps as well.  You can listen and subscribe to the podcasts at the following providers:

Listen at  iTunes-To subscribe and listen via your iPhone or iPad, click here.

Listen to the podcasts on your Stitcher app for iPhone or Android devices.  It's like Pandora for talk shows.  To listen, Click Here.

The podcast is also available at TuneIn an aggregator of radio stations all over the world.  They also have podcasts and the Finding God's Grace Podcast has recently been added.  You can subscribe by clicking here.

For those of you who would rather subscribe by RSS feed, you can access the feed by clicking here.