A few years ago, when I first started writing, still uncertain about my writing ability, I wrote a little story. I was uncertain because over the years I had more than one teacher or college professor tell me that my writing wasn't very good, that it looked like the work of a sixth grader.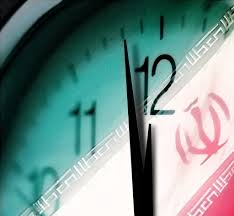 That story has been in the cue for my blog for almost three years, always being pushed back for something new or something that I thought was better written. I liked it because of the people in it. It was a story of David, a young man that I enjoyed talking to, a priest that I highly respected, a deacon who is a close friend, and my wife Diane, who continually teaches me about faith by her actions.
This week, I have my entire family with me for Christmas; Diane, both of my sons, my beautiful daughter-in-law and the newest love of my life, my grandson, Nico.
I tried to decide whether or not I should write a blog this week, so that I might be able to spend more time with my family. It was a tough decision because I have published a blog every Sunday, uninterrupted, for 17 months. And, there it was, sitting in the cue, never published, my little story!
And so today, almost three years later, let me share it with you as I spend some time with my family and pray that you are enjoying your family as well.
Have a happy and healthy, blessed New Year!
The Two Minute Rosary
My friend Deacon Roger likes to recall a story from our former pastor Father Conry.  Father Conry was a wonderful spirit filled priest and he had a particular calling to the "special" kids in the congregation.
One particular afternoon, Father Conry was taking a trip with a few of the kids, when he said, "It's time we said a rosary while we drive."  They all agreed and Dave, riding shotgun, who happened to be one of Father's favorite's said, "I want to lead!"
Impressed by his wanting to take the lead, certain that his fine tutoring was working, enthusiastically exclaimed, "Dave, go right ahead!"
All was well until he began the first decade.  He began with an Our Father, followed by a Hail Mary, then another, and then the Glory Be.  "Dave," Father interrupted, "you've forgotten eight more Hail Mary's."
"No Father, that's why I wanted to lead. "I found out that doing it my way you get done quicker!" Dave said proudly. Father laughed, and then gently corrected him.
Do you sometimes feel that your rosaries have become a little mechanical, that you aren't really concentrating on the mysteries at all, or that you are, like Dave, interested only in getting done quicker? I sometimes do.
My wife Diane always says that it is better to say ONE decade of the rosary correctly, meditating on the mystery, than to rush through all FIVE without any thought.  And she is right.
Let's all try to slow down a bit, really meditate on each mystery and make the rosary more meaningful in our lives.
If you enjoyed this story, you can have  Tony's stories emailed to you every Monday morning, and not miss a single one.  Subscribe by clicking here. You will be sent an e-mail to verify your subscription.  Just click on the link and you're all set.
Did you know that there is a Finding God's Grace podcast too?  A new one is posted every Wednesday.  They are less than three minutes long and a great way to start your day.   If you would like to subscribe to his podcast, delivered every Thursday morning at 7AM to your e-mail, simply click here.
I love it when you share my stories with your family and friends.  Below are links to share on your social media sites. Thanks for sharing.

Copyright secured by Digiprove © 2013-2014 Tony Agnesi