We are pleased to announce the debut of Finding God's Grace beginning the January 7th on the Living Bread Radio Network, WILB 1060AM in Canton, Ohio and WILB-FM 89.5 in Boardman/Youngstown, Ohio.  The program will also be available from Itunes, Stitcher, Tune-in Radio and Podbean, and here at https://tonyagnesi.com.
Finding God's Grace is a one hour weekly interview program featuring Catholic guests from around the globe with interesting, compelling stories.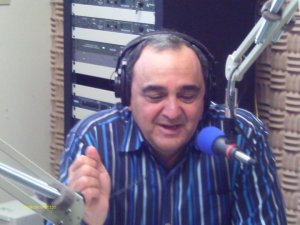 The program is hosted by Tony Agnesi, an award-winning radio hall of fame broadcaster, talk show host, blogger, speaker and storyteller. Tony is a sought after motivational speaker and has made appearances throughout the country.
The programs general interest format appeals to Catholics of all ages.   It is a show about stories, from everyday Catholics, who are on fire with their Catholic faith. It deals with a broad pallet of topics like forgiveness, kindness, leading a Catholic life, service, and living your apostolate.
Finding God's Grace will feature stories from authors, bloggers, Catholic speakers, and converts to the faith, and everyday Catholics in their own words.
The program can be heard on the following stations:
WILB-AM   Living Bread Radio, Canton, Ohio 1060AM  Wednesday at 2PM and repeated Sunday at 2PM. To listen live click here!
WILB-FM     Living Bread Radio, Youngstown, Ohio 89.5FM Wednesday at 2PM and repeated Sunday at 2PM. To listen live click here!
Or, download the Living Bread Radio App at the Apple Story or the Google Play store.
New stations are added often, so check back frequently for additional affiliate stations.  Air times differ at each station.