Podcast: Play in new window | Download
Subscribe: Apple Podcasts | Android | RSS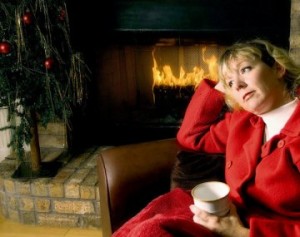 Christmas day is fast approaching.  For many people, it is the happiest and most joyful time of the year.  For others, Christmas can be the saddest time of the year.  In this podcast, Tony give some helpful advice if you find yourself sad or lonely at Christmas and what you can do to help others that are alone, lonely or sad at this time of year.
Quote: he Christian faith can never be separated from the soil of sacred events, from the choice made by God, who wanted to speak to us, to become man, to die and rise again, in a particular place and at a particular time. — Pope Benedict XVI
I am not alone at all, I thought. I was never alone at all. And that, of course, is the message of Christmas. We are never alone. Not when the night is darkest, the wind coldest, the world seemingly most indifferent. For this is still the time God chooses. –Taylor Caldwell
Reflections:  Have you ever been sad at Christmastime?  What did you do that helped you get through the holiday?  Is there someone in your life that you can help overcome loneliness this Christmas?
I am very happy to announce that the Finding God's Grace Podcast is available at many of the top web streaming service and on their apps as well.  You can listen and subscribe to the podcasts at the following providers:

Listen at  iTunes-To subscribe and listen via your iPhone or iPad, click here.

Listen to the podcasts on your Stitcher app for iPhone or Android devices.  It's like Pandora for talk shows.  To listen, Click Here.

The podcast is also available at TuneIn an aggregator of radio stations all over the world.  They also have podcasts and the Finding God's Grace Podcast has recently been added.  You can subscribe by clicking here.

For those of you who would rather subscribe by RSS feed, you can access the feed by clicking here.

Copyright secured by Digiprove © 2014 Tony Agnesi