For I was hungry and you gave me food, I was thirsty and you gave me drink, a stranger and you welcomed me, naked and you clothed me, ill and you cared for me, in prison and you visited me. Then the righteous will answer him and say, 'Lord, when did we see you hungry and feed you, or thirsty and give you drink? When did we see you a stranger and welcome you, or naked and clothe you? When did we see you ill or in prison, and visit you?' And the king will say to them in reply, 'Amen, I say to you, whatever you did for one of these least brothers of mine, you did for me.' —Matthew 25:35-40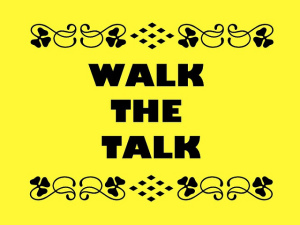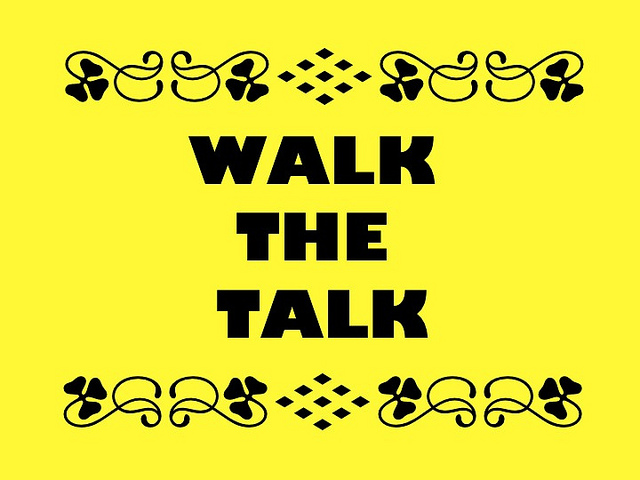 In his homily this past Sunday, Father Mike used the phrase, "Put feet under your faith." I smiled. I hadn't heard that phrase since the late 1970's.
It's a phrase that we used when we discussed putting our faith in action, to reach out to those less fortunate and offer a helping hand. We would ask, "You can talk the talk, can you walk the talk?"
Too often, Christians spend a lot of time talking. We talk about how we have been saved, how blessed we are, how much we love Jesus, and what our faith means to us. But, we never put this talk into action.
Mahatma Gandhi said, "The best way to find yourself is to lose yourself in the service of others."
And it's true! There is something very therapeutic about serving others. There is real power in service! Serving others can cure many ills.
Are you suffering from low self-esteem? Then try feeding the hungry.
Feeling anger or resentment? Then, try volunteering at a homeless shelter.
Do you feel like you're a failure? Try working with the mentally or physically handicapped.
"For the Son of Man did not come to be served but to serve and to give his life as a ransom for many." — Mark 10:45
Research suggests that when we show concern for others, our own health improves. It will make you more joyful and grateful and you will view life with a new clarity.
In Matthew 25, we read the only description in the bible of the last judgment. Feed the hungry, clothe the naked, care for the ill, welcome strangers, all involve walking the walk and practicing what we preach.
In the book, "The Power of Serving Others" authors Gary Morsch and Dean Nelson say:
Everyone has something to give.
Most people are willing to give when they see the need and have the opportunity.
Everyone can do something for someone right now.
Don't wait to be asked. We need to be open to those opportunities to put our faith in action as they present themselves. We all have gifts; things that we are do well. It can be anything from teaching to swinging a hammer, from mowing a neighbors lawn to cooking a meal for an elderly friend. There are ways to use our gifts for the service of others.
"As each one has received a gift, use it to serve one another as good stewards of God's varied grace. –1 Peter 4:10
Isn't it time we started to walk our talk, and to practice what we preach?
It's time to put feet under our faith!
If you enjoyed this story, you can have  Tony's stories emailed to you every Monday morning, and not miss a single one.  Subscribe by clicking here. You will be sent an e-mail to verify your subscription.  Just click on the link and you're all set.
Did you know that there is a Finding God's Grace podcast too?  A new one is posted every Wednesday.  They are less than three minutes long and a great way to start your day.   If you would like to subscribe to his podcast, delivered every Thursday morning at 7AM to your e-mail, simply click here.
I love it when you share my stories with your family and friends.  Below are links to share on your social media sites. Thanks for sharing!

Copyright secured by Digiprove © 2014 Tony Agnesi