Podcast: Play in new window | Download
Subscribe: Apple Podcasts | Android | RSS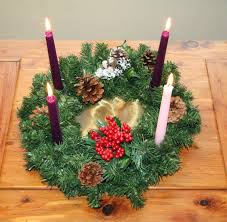 In this podcast, Tony discusses Secular Advent. For those of you who are not familiar with the holiday season, it began several years ago and has grown into the biggest secular holiday of the year. But, it's not OUR Advent!
Scripture: And do this because you know the time; it is the hour now for you to awake from sleep. For our salvation is nearer now than when we first believed;the night is advanced, the day is at hand. Let us then throw off the works of darkness [and] put on the armor of light.  Romans 13:11-12
Quotes: The worst moment for the atheist is when he is really thankful, and has nobody to thank.–Dante Gabriel Rossetti
Reflection: What has happened to the real meaning of the Advent season?  Have you found yourself getting swept away in the commercialism?  What can we do to keep the real meaning of the season alive?
I am very happy to announce that the Finding God's Grace Podcast is available at many of the top web streaming service and on their apps as well.  You can listen and subscribe to the podcasts at the following providers:

Listen at  iTunes-To subscribe and listen via your iPhone or iPad, click here.

Listen to the podcasts on your Stitcher app for iPhone or Android devices.  It's like Pandora for talk shows.  To listen, Click Here.

The podcast is also available at TuneIn an aggregator of radio stations all over the world.  They also have podcasts and the Finding God's Grace Podcast has recently been added.  You can subscribe by clicking here.

For those of you who would rather subscribe by RSS feed, you can access the feed by clicking here.

Copyright secured by Digiprove © 2014 Tony Agnesi