Podcast: Play in new window | Download
Subscribe: Apple Podcasts | Android | RSS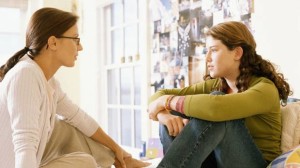 When we think of beautiful people we generally think of physical beauty, a beautiful young girl, a smiling baby, a handsome athletic man.  Beauty, as defined by Hollywood, the cosmetics companies, and clothing lines, are now the norm.  Their image is what most people describe as beautiful. In this podcast, Tony talks about real beauty and beautiful people.
Quotes: "The most beautiful people we have known are those who have known defeat, known suffering, known struggle, known loss, and have found their way out of the depths. These persons have an appreciation, a sensitivity, and an understanding of life that fills them with compassion, gentleness, and a deep loving concern. Beautiful people do not just happen." — Elisabeth Kübler-Ross
"Do not assume that he who seeks to comfort you now, lives untroubled among the simple and quiet words that sometimes do you good. His life may also have much sadness and difficulty, that remains far beyond yours. Were it otherwise, he would never have been able to find these words." — Rainer Maria Rilke
"People are like stained-glass windows. They sparkle and shine when the sun is out, but when the darkness sets in, their true beauty is revealed only if there is a light from within." — Elisabeth Kübler-Ross

Reflection:How do you define true beauty?  Can you name a beautiful person in your life?  Who would that be and what makes them beautiful?  How does the Hollywood version of beauty fail?
I am very happy to announce that the Finding God's Grace Podcast is available at many of the top web streaming service and on their apps as well.  You can listen and subscribe to the podcasts at the following providers:

Listen at  iTunes-To subscribe and listen via your iPhone or iPad, click here.

Listen to the podcasts on your Stitcher app for iPhone or Android devices.  It's like Pandora for talk shows.  To listen, Click Here.

The podcast is also available at TuneIn an aggregator of radio stations all over the world.  They also have podcasts and the Finding God's Grace Podcast has recently been added.  You can subscribe by clicking here.

For those of you who would rather subscribe by RSS feed, you can access the feed by clicking here.

Copyright secured by Digiprove © 2014 Tony Agnesi