Podcast: Play in new window | Download
Subscribe: Apple Podcasts | Android | RSS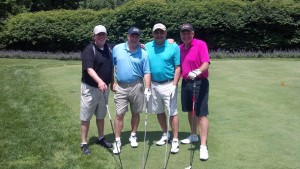 Every week, when I tee it up with my buddies, we have an unwritten rule that everyone get a mulligan.  A mulligan is basically a do-over, a second chance to redeem ourselves from a really bad shot.  God is that way with sin. In this podcast Tony's discusses forgiveness.
Scripture: If we acknowledge our sins, he is faithful and just and will forgive our sins and cleanse us from every wrongdoing. 1 John 1:9
Have mercy on me, God, in accord with your merciful love; in your abundant compassion blot out my transgressions.  Thoroughly wash away my guilt; and from my sin cleanse me. Psalm 51 NAB
If you forgive others their transgressions, your heavenly Father will forgive you. But if you do not forgive others, neither will your Father forgive your transgressions. Matthew 6:14-15
Reflection: Do you ever thing that your sins are unforgivable?  We all have core sins, do you confess the same sins over and over again?  Does that fact that God forgives a humble sinner give you a feeling that with God you can do all things?
I am very happy to announce that the Finding God's Grace Podcast is available at many of the top web streaming service and on their apps as well.  You can listen and subscribe to the podcasts at the following providers:

Listen at  iTunes-To subscribe and listen via your iPhone or iPad, click here.

Listen to the podcasts on your Stitcher app for iPhone or Android devices.  It's like Pandora for talk shows.  To listen, Click Here.

The podcast is also available at TuneIn an aggregator of radio stations all over the world.  They also have podcasts and the Finding God's Grace Podcast has recently been added.  You can subscribe by clicking here.

For those of you who would rather subscribe by RSS feed, you can access the feed by clicking here.