Podcast: Play in new window | Download
Subscribe: Apple Podcasts | Android | RSS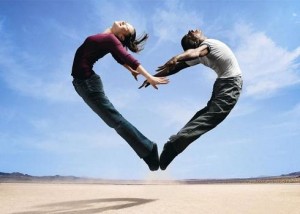 I am a fan of committed marriages.  Whenever I hear of a couple celebrating 50 or 40 or even 25 years together it makes me smile.  In this podcast, Tony discusses commitment in marriage and offers 6 things you can do to have a deeper understanding of commitment.
Quote: "God created marriage. No government subcommittee envisioned it. No social organization developed it. Marriage was conceived and born in the mind of God."  — Max Lucado
Quote: "As God by creation made two of one, so again by marriage He made one of two." — Thomas Adam
Reflection:  Do I have a "do what it takes to make this relationship work" commitment with my spouse?  What are the thing I am doing to strengthen my marriage?  Do you feel that a Christ-Centered relationship give you an commitment advantage?
I am very happy to announce that the Finding God's Grace Podcast is available at many of the top web streaming service and on their apps as well.  You can listen and subscribe to the podcasts at the following providers:
Listen at  iTunes-To subscribe and listen via your iPhone or iPad, click here.

Listen to the podcasts on your Stitcher app for iPhone or Android devices.  It's like Pandora for talk shows.  To listen, Click Here.

The podcast is also available at TuneIn an aggregator of radio stations all over the world.  They also have podcasts and the Finding God's Grace Podcast has recently been added.  You can subscribe by clicking here.

For those of you who would rather subscribe by RSS feed, you can access the feed by clicking here.

Copyright secured by Digiprove © 2014 Tony Agnesi