Podcast: Play in new window | Download
Subscribe: Apple Podcasts | Android | RSS
In this podcast, Tony examines the sin of envy.  Sometimes we surprise ourselves because we should be happy and rejoice for a friends good fortune   But, something within us resents it.  What is the correct Christian response to our feeling of envy and how do we deal with them?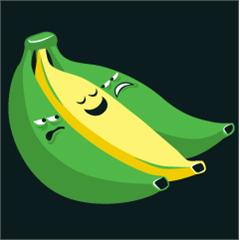 Scripture: Rejoice with those who rejoice, weep with those who weep. –Romans 12:15
"Let love be sincere; hate what is evil, hold on to what is good; love one another with mutual affection; anticipate one another in showing honor. Do not grow slack in zeal, be fervent in spirit, serve the Lord. Rejoice in hope, endure in affliction, persevere in prayer. Contribute to the needs of the holy ones, exercise hospitality. Bless those who persecute [you] bless and do not curse them. Rejoice with those who rejoice, weep with those who weep. Have the same regard for one another; do not be haughty but associate with the lowly; do not be wise in your own estimation. Do not repay anyone evil for evil; be concerned for what is noble in the sight of all. If possible, on your part, live at peace with all. Beloved, do not look for revenge but leave room for the wrath; for it is written, "Vengeance is mine, I will repay, says the Lord." Rather, "if your enemy is hungry, feed him; if he is thirsty, give him something to drink; for by so doing you will heap burning coals upon his head." Do not be conquered by evil but conquer evil with good._ —  Romans 12:9-21
Quotes: "Envy undermines happiness – it generates pain from what others possess, instead of pleasure from one's own possessions." –-Bertrand Russell
Reflection: What is the correct Christian response to our feelings of envy?  Do you ever find yourself envious of others? How do you feel that envy undermines happiness?
I am very happy to announce that the Finding God's Grace Podcast is available at many of the top web streaming service and on their apps as well.  You can listen and subscribe to the podcasts at the following providers:
Listen at  iTunes-To subscribe and listen via your iPhone or iPad, click here.

Listen to the podcasts on your Stitcher app for iPhone or Android devices.  It's like Pandora for talk shows.  To listen, Click Here.

The podcast is also available at TuneIn an aggregator of radio stations all over the world.  They also have podcasts and the Finding God's Grace Podcast has recently been added.  You can subscribe by clicking here.

For those of you who would rather subscribe by RSS feed, you can access the feed by clicking here.