Podcast: Play in new window | Download
Subscribe: Apple Podcasts | Android | RSS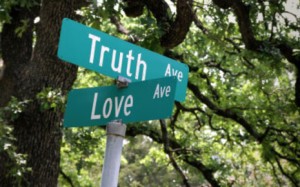 Tony shares two separate short stories in this podcast.  In the first, Loveless Truth, Truthless Love, Tony discusses how truth and love seem to go together.  We can't  have truth without love or love without truth.
Scripture: "Love is patient, love is kind. It is not jealous, (love) is not pompous, it is not inflated, it is not rude, it does not seek its own interests, it is not quick-tempered, it does not brood over injury, it does not rejoice over wrongdoing but rejoices with the truth."   –1 Corinthians 13:4-6 
Quote:  Love without truth is like doing heart surgery with a wet fish.
But truth without love is like doing heart surgery with a hammer.–Tim Chester
Reflection: Do you see the correlation between truth and love?  Has there ever bee a time in your life when you had one without the other?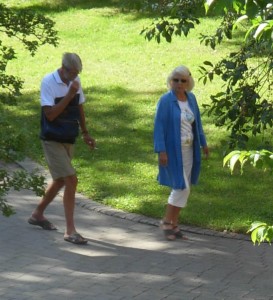 In the second story, Lord, Help Me to Endure, Tony talks about the aches and pain that accompany old age.  As we get older and our physical bodies age, our spiritual understanding increases.
Scripture: "Therefore, we are not discouraged; rather, although our outer self is wasting away, our inner self is being renewed day by day. For this momentary light affliction is producing for us an eternal weight of glory beyond all comparison, as we look not to what is seen but to what is unseen; for what is seen is transitory, but what is unseen is eternal."    2 Corinthians 4-16:18
"For I am already being poured out like a libation, and the time of my departure is at hand.  I have competed well; I have finished the race;I have kept the faith."  2 Timothy 4:6-7
Reflection: Did you ever realize that our spiritual understanding increases as our physical being decreases?  Do you feel that this is a preparation for heaven?  Do you ever complain about the aches and pain?
I am very happy to announce that the Finding God's Grace Podcast is available at many of the top web streaming service and on their apps as well.  You can listen and subscribe to the podcasts at the following providers:

Listen at  iTunes-To subscribe and listen via your iPhone or iPad, click here.

Listen to the podcasts on your Stitcher app for iPhone or Android devices.  It's like Pandora for talk shows.  To listen, Click Here.

The podcast is also available at TuneIn an aggregator of radio stations all over the world.  They also have podcasts and the Finding God's Grace Podcast has recently been added.  You can subscribe by clicking here.

For those of you who would rather subscribe by RSS feed, you can access the feed by clicking here.

Copyright secured by Digiprove © 2014 Tony Agnesi