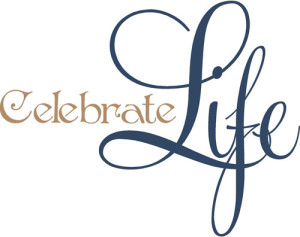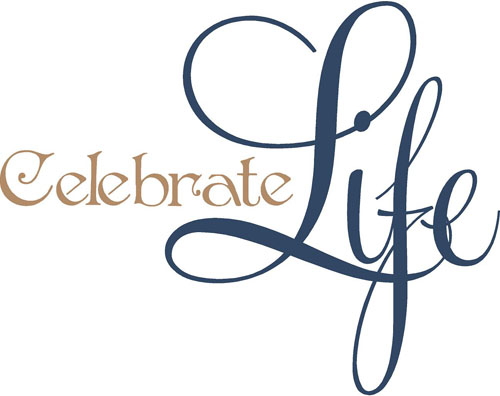 Hallelujah! Praise God in his holy sanctuary; give praise in the mighty dome of heaven. Give praise for his mighty deeds, praise him for his great majesty. Give praise with blasts upon the horn, praise him with harp and lyre. Give praise with tambourines and dance, praise him with strings and pipes. Give praise with crashing cymbals, praise him with sounding cymbals. Let everything that has breath give praise to the LORD! Hallelujah! Psalm 150 1:6
A few months ago, Diane and I had a very busy weekend. We celebrated the baptism of a niece's son. We celebrated the lives of a husband and wife who had died only hours apart. And, we celebrated our mutual birthday (we were both born on February 23rd) with four other couples that share the same birthday week, an annual tradition for over 20 years.
We celebrated three completely different events in just over 24 hours. One was the happy celebration of new life in baptism. One was the very sad celebration of the lives and passing of two cherished friends. And, one was the marking of time with a birthday dinner.
As Christians, especially Catholics, we celebrate many things; births, deaths, marriages, baptisms, the Eucharist, Mass, and the lives of the saints.
It reminded me of a book by Matthew Kelly, Rediscovering Catholicism. He has a chapter entitled, We Become What We Celebrate. And, it's true.
What we celebrate as a culture is what we become. And, what are we celebrating? We celebrate the bad behavior of Hollywood celebrities, the selfish, self-centered spoiled lives of the housewives of New York. We celebrate lifestyles and attitudes that would be unheard of 50 years ago. And, we call it progress.
Do you ever wonder what atheists and agnostics celebrate? It seems to me like they steal Christian holidays and make then their own secular ones. Christmas to them becomes trees, twinkle lights and gift exchanges. Easter becomes bunnies and chocolate. Birthdays are just time markers and deaths are merely the final moments before we become worm food. How sad!
Always be ready to give an explanation to anyone who asks you for a reason for your hope, 1 Peter 3:15
Where is their reason for hope? What is at the center of their celebrations.
For Christians, forgiveness, redemption and salvation give us a reason for hope. Christmas is the birth of our Savior. Easter celebrates Jesus dying for our sins. Baptism and marriage are the Christian celebrations of initiation and God's joining together a committed couple.
Why, then is Christianity under fire? Why are their fewer and fewer people in the pews on Sunday. Have we failed to make our faith attractive to the people who are being bombarded with anti-life messages? How do we get our message across?
As Matthew Kelly writes, the best way to defends life is to celebrate life and the best way to defend the faith is to celebrate the faith.
We must live our lives to the fullest, never wasting time with things that don't bring us closer to God and one another. And, we need to live the faith more fully every day, becoming the best versions of ourselves that we can be.
Remember, we become what we celebrate!
Note: Rediscovering Catholicism by Matthew Kelly, Beacon Publishing, 2012
If you enjoyed this story, you can have  Tony's latest story delivered to your email every Monday morning, and not miss a single one.  Simply subscribe by clicking here. You will be sent an e-mail to verify your subscription.  Just click on the link and you're all set.
Thank you for sharing my stories with your family and friends.  Below are links to share on your social media sites.

Copyright secured by Digiprove © 2014 Tony Agnesi