Podcast: Play in new window | Download
Subscribe: Apple Podcasts | Android | RSS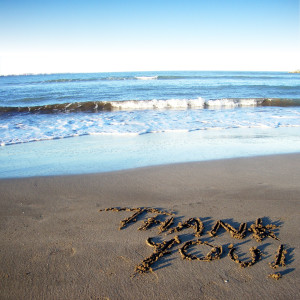 In this podcast, Tony discusses giving thanks as an important element of Christianity.  He uses the beautiful writings of St. Rose of Lima to better understand God's amazing grace.  The feast of St. Rose of Lima is celebrated this Saturday, August 23rd.
Quote: "If only mortals would learn how great it is to possess divine grace, how beautiful, how noble, how precious. How many riches it hides within itself, how many joys and delights! No one would complain about his cross or about troubles that may happen to him, if he would come to know the scales on which they are weighed when they are distributed to men."   –From the writings of St. Rose of Lima
" Our Lord and Savior lifted up his voice and said with incomparable majesty: 'Let all men know that grace comes after tribulation. Let them know that without the burden of afflictions it is impossible to reach the height of grace. Let them know that the gifts of grace increase as the struggles increase. Let men take care not to stray and be deceived. This is the only true stairway to paradise, and without the cross they can find no road to climb to heaven.' " –from the writings of St. Rose of Lima
Scripture: "In all circumstances give thanks, for this is the will of God for you in Christ Jesus."  1Thessalonians 5:18
Reflection: Has there been a trying time in your life that God's grace helped you get through?  Do you agree with St. Rose that grace flows to the afflicted and hurting?
I am very happy to announce that the Finding God's Grace Podcast is available at many of the top web streaming service and on their apps as well.  You can listen and subscribe to the podcasts at the following providers:

Listen at  iTunes-To subscribe and listen via your iPhone or iPad, click here.

Listen to the podcasts on your Stitcher app for iPhone or Android devices.  It's like Pandora for talk shows.  To listen, Click Here.

The podcast is also available at TuneIn an aggregator of radio stations all over the world.  They also have podcasts and the Finding God's Grace Podcast has recently been added.  You can subscribe by clicking here.

For those of you who would rather subscribe by RSS feed, you can access the feed by clicking here.

Copyright secured by Digiprove © 2014 Tony Agnesi