Podcast: Play in new window | Download
Subscribe: Apple Podcasts | Android | RSS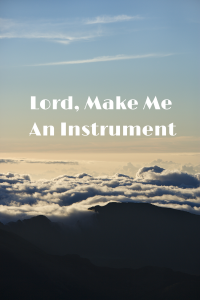 In this podcast, Tony shares a little prayer that he says every morning as he receives the Blessed Sacrament at mass.  It's a prayer that Tony suggests God answers 100% of the time.  In the second half of the podcast, Tony give us the proper response when people ask for our prayers.
Scripture: "But you will receive power when the Holy Spirit comes upon you, and you will be my witnesses in Jerusalem, throughout Judea, and Samaria, and to the ends of the earth."  Acts 1:8
Reflection: Do you "check in for duty" each day and ask God to put someone in your path that you can help?  When people ask for your prayers, do you ever drop everything and pray for them right now?
I am very happy to announce that the Finding God's Grace Podcast is available at many of the top web streaming service and on their apps as well.  You can listen and subscribe to the podcasts at the following providers:

Listen at  iTunes-To subscribe and listen via your iPhone or iPad, click here.

Listen to the podcasts on your Stitcher app for iPhone or Android devices.  It's like Pandora for talk shows.  To listen, Click Here.

The podcast is also available at TuneIn an aggregator of radio stations all over the world.  They also have podcasts and the Finding God's Grace Podcast has recently been added.  You can subscribe by clicking here.

For those of you who would rather subscribe by RSS feed, you can access the feed by clicking here.

Copyright secured by Digiprove © 2014 Tony Agnesi