Podcast: Play in new window | Download
Subscribe: Apple Podcasts | Android | RSS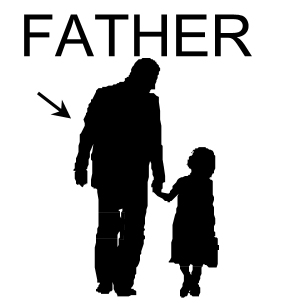 In this Podcast, Tony relates a story of a young man going to prison for 25 years.  How passing judgement on this young man proved to be an eye-opening experience for Tony.  Let's not be so quick to judge.  We never know the circumstances that get someone to a particular point in their lives.
Reflection:  As you listened to the story, did you pass judgement on this young man?  Once you understood the circumstances, did it change the way you will approach judgement in the future?
Scripture: We have become orphans, fatherless; widowed are our mothers.  Lam 5:3
Note: *Dr. Ray Guarendi is the father of 10, clinical psychologist, author, public speaker and nationally syndicated radio host. His radio show― "The Doctor Is In" can be heard on EWTN.
I am very happy to announce that the Finding God's Grace Podcast is available at many of the top web streaming service and on their apps as well.  You can listen and subscribe to the podcasts at the following providers:

Listen at  iTunes-To subscribe and listen via your iPhone or iPad, click here.

Listen to the podcasts on your Stitcher app for iPhone or Android devices.  It's like Pandora for talk shows.  To listen, Click Here.

The podcast is also available at TuneIn an aggregator of radio stations all over the world.  They also have podcasts and the Finding God's Grace Podcast has recently been added.  You can subscribe by clicking here.

Copyright secured by Digiprove © 2014 Tony Agnesi