All you have to do is look at the research numbers or talk to any Christianin the pews and they will tell you that the millennial generation is leaving the church in record numbers. Sometime between their second or third year of high school (following confirmation) and their senior year of college a majority of them have left the church.
What is causing this phenomenon? Who is responsible? And what can we do about it? These are the subjects researched by the Barna Group and their results might surprise you.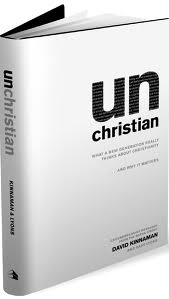 David Kinnaman, President of the Barna Group has put their finding in two books that are a must read for youth ministers and those of us who want to see our faith continue with our children and grandchildren.
UnChristian, What a New Generation really Thinks about Christianity…and Why it Matters, by David Kinnaman and Gabe Lyons, Baker Books, 2007, 14.99 discusses Christianity's image problem and how we are view by 18-29 year olds. It's not a pleasant story.
We are described as Hypocrites, insensitive, and highly judgmental. UnChristian goes on to give practical advice on how we can reverse these impressions and how we, as committed Christians, can contribute to reversing these trends.
unChristian: What a New Generation Really Thinks about Christianity…and Why It Matters
Kinneman's 2011 follow-up, You Lost Me, Why Young Christians are Leaving the Church…and Rethinking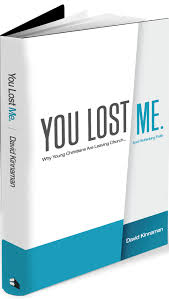 Faith, Baker Books, 2011, $17.99 reveals the results of a nationwide study of 18-29 year olds that digs more deeply into this growing problem. The book is packed with ideas on how we can better pass on our faith from a variety of respected Christian teachers.
This is a problem we cannot ignore. Kinneman and the Barna Group have done the heavy lifting. We can no longer WISH the problem goes away. Armed with this research and sound advice we need to evangelize this new generation.
You Lost Me: Why Young Christians Are Leaving Church…and Rethinking Faith

Copyright secured by Digiprove © 2014 Tony Agnesi